Up to my Elbows…
…in leather.
One piece of writing off in the email and though I'm sure that won't be the last I see of it, that will be all for a couple days at least.
In the meantime, I have orders to catch up on – observe! A group of five flask covers – just sprayed and waiting for some highlighter.
A National Parks strap – freshly tooled and waiting for a triple coat of resist.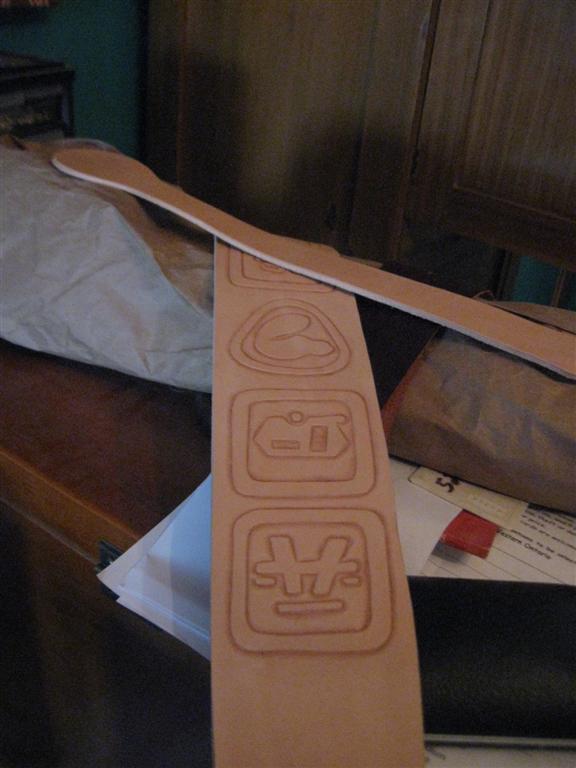 I also have a dog collar that doesn't look like much right now, but you wait!
Please excuse. I'm off and running to Bryan Prince to pick up some books.  I'm stoked about all the panelists this year, particularly Sara Quin (who I find awesome) and Georges Laraque (who I find hilarious).
The Birth House is the only book I've read and, while I really liked it, I think Debbie Travis has already screwed herself and her pick by pitching it hardcore as A) something that will appeal strongly to female readers and B) something she'll use to teach the male panelists a thing or two.
Wroooooong tactic. The competition is about finding the book that every Canadian should read. Debbie just shot herself in the foot by ruling out 50% (roughly 50%? I don't know – I'm not StatsCan) of the population.