Smuggle In Style
Five flasks.
Three with personalizations on their rears.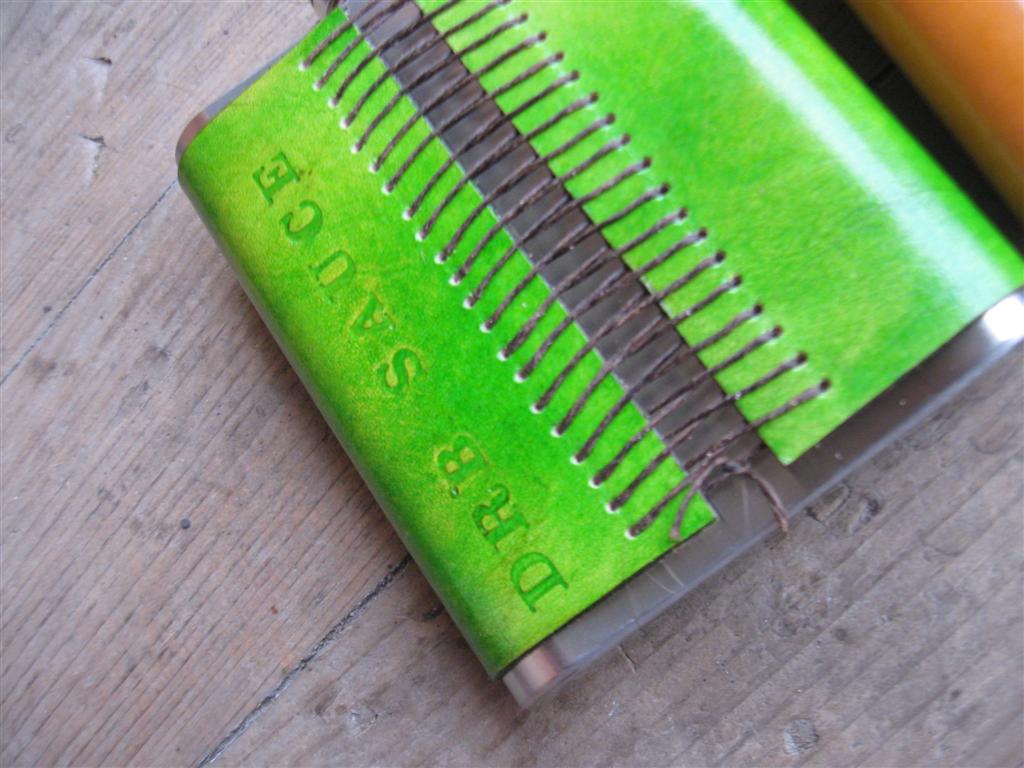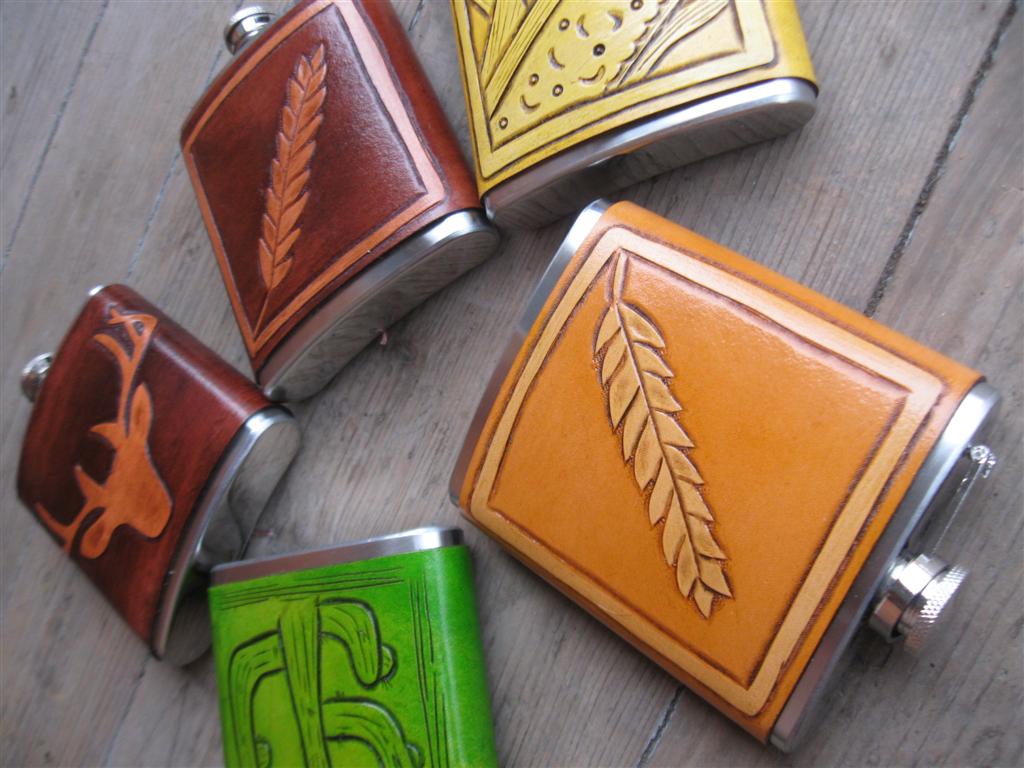 At the request of the buyer, one of the whiskey flasks is stained a dark fudge colour instead of the caramel shade I usually use. Love this call – it looks niiiiiiiiice.
UNRELATED UPDATE: sometimes Brody goes to climb into bed, but gets tired partway there. Then he sleeps like this…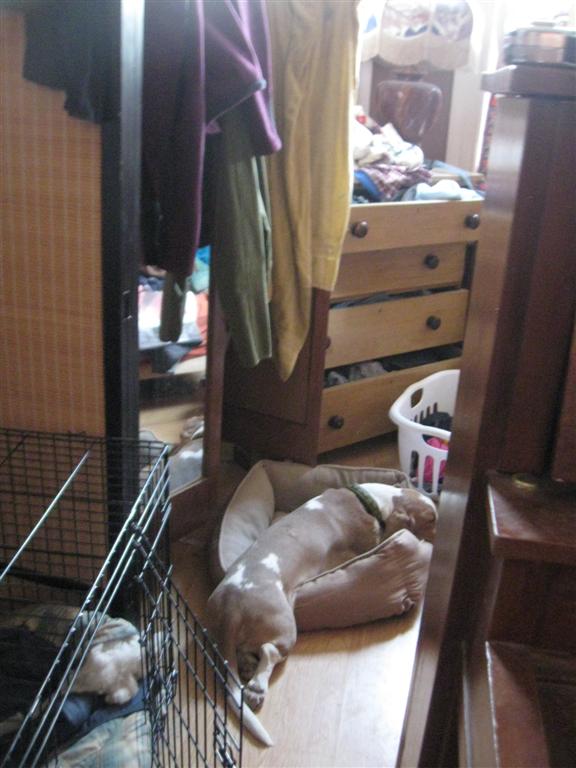 PS – Do you want to adopt him yet or what?