Downtown Bike Hounds is crazy-busy during summer. This makes the shop financially viable even through the winter, which is a good thing, but…it's also kind of a bad thing.
One of the reasons Sean opened a bike shop in the first place is that he loves biking. Now, when bike season is ripe, he gets to do a lot less of it because he's helping others do more.
In 2006, we spent two months cycling BC, Yukon and Alaska and it was, without question, the best time of our lives.
In 2008, we spent three weeks cycling Quebec, New Brunswick, Nova Scotia and PEI. Amazing! I want to live there. Any of those places.
In 2009, we spent one week leading this trip around Lake Ontario. We were supposed to do it again last year, but I ended up in the Arctic, so Sean went touring solo.
Since then, we've taken advantage of our Sunday/Monday weekends to do one and two-day trips from Hamilton to places like Rock Point Provincial Park, Selkirk Provincial Park and (next up) Long Point Provincial Park.
However, as awesome as these mini-trips are, they're not quite the same as taking off for a couple weeks and living on your bike. Which is why I can barely contain my excitement this summer.
With two employees at the shop right now, we've finally found ourselves able to devote a two-week block to biking.
I originally thought (according to some very skewed math) that we'd be able to ride from Hamilton to Thunder Bay in that time. We probably would, but there would be time for little else if we tried. Considering the wealth of scenery and outdoor opportunities along this particular route, we decided to start in/around the Soo in order to give ourselves extra time to explore some of the sights and parks along the way.
Places like Ouimet Canyon…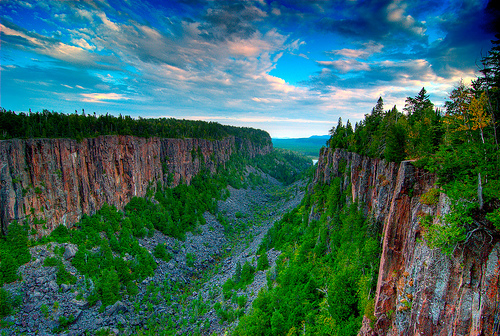 The shipwrecks at Neys…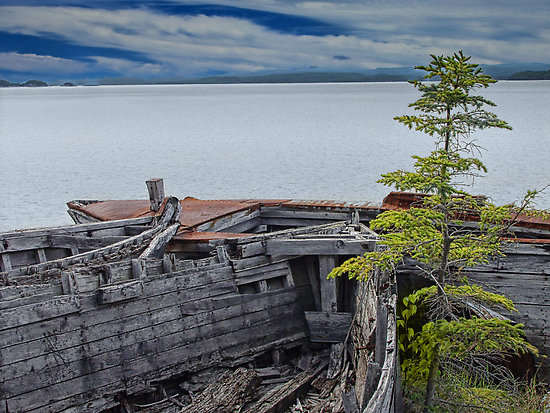 The hills of Sleeping Giant…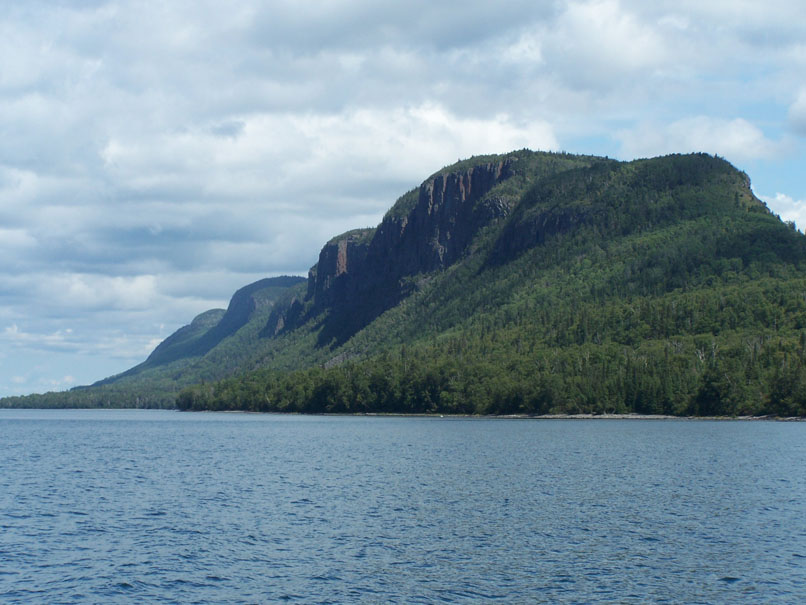 And the general awesome that is Lake Superior…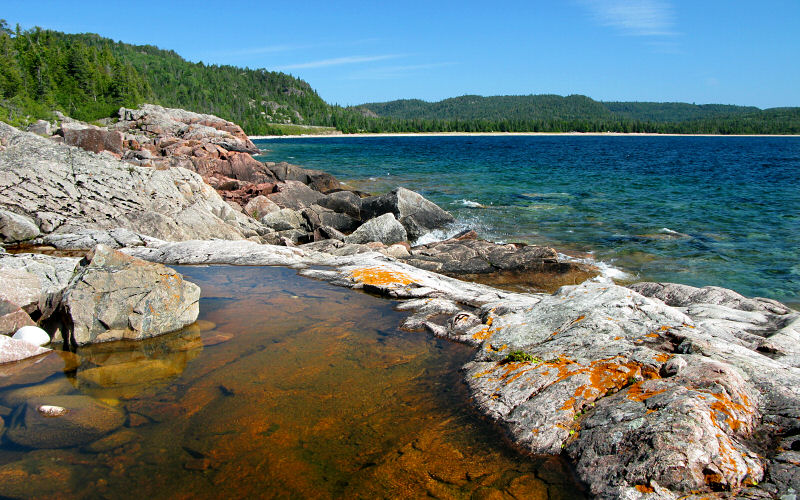 *Click on any image for the website it came from*
Awwwwwwwwwwwwwwwww yeah! Can you even wait? Want to come?
Side note – in planning this, we decided it would be in everyone's interest if parks set aside a dozen sites, divided them in half, reserved them for campers coming by foot – hikers and cyclists – and charged reduced rates in exchange for low-impact campers.
Sounds like an all-around awesome plan, no? Campers win, parks have an awesome new marketing gimmick that's actually sensible and in line with their values, and the environment is happier with the (hopefully) increased car-free camping!
Anyway, Sean called Ontario Parks this morning to tell them the idea and expected to be stuck in an endless maze of automated messages, the way one is when calling any organization with more than ten employees.
Not so with our parks system! I told him to have faith! Straight off the bat he spoke with a real person who recorded his suggestion. She's forwarding it along to the appropriate staffer and that person will call back in a matter of days to discuss it.
This is standard procedure – it's just what they do when you call in with suggestions!
NICE WORK, PARKS.
Good job caring!
Read more →