To The Bar
A new handlebar bag – this one is smaller than the last one I did (7 x 5.5 inches) and made of a lightweight chrome-tanned leather instead of the super thick red latigo I used previously.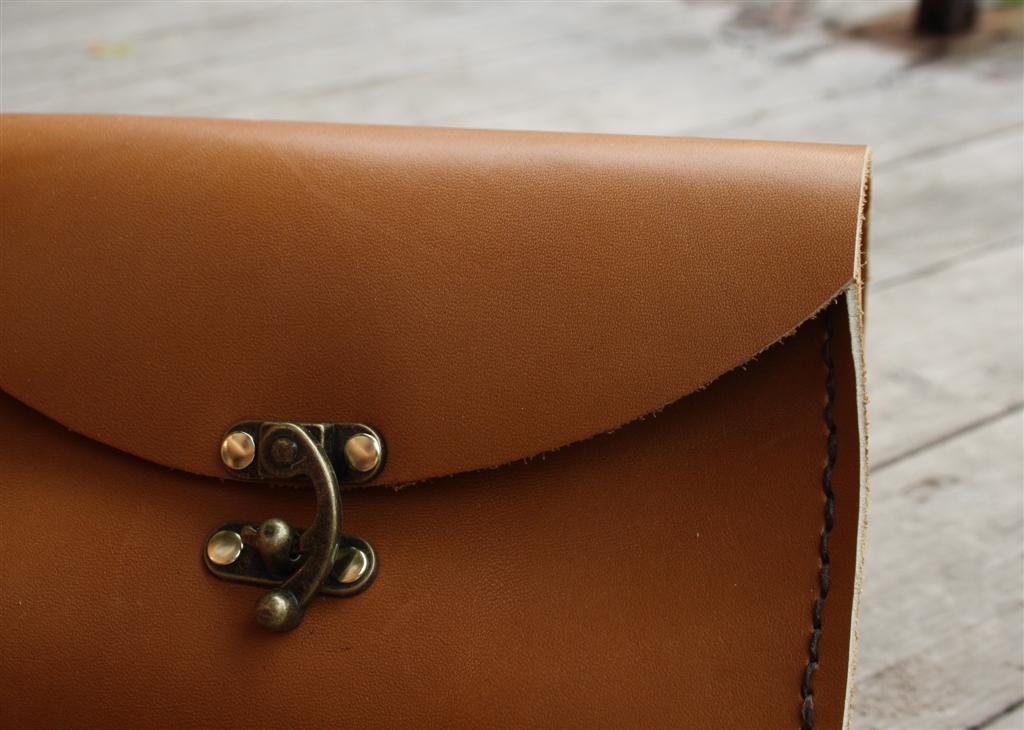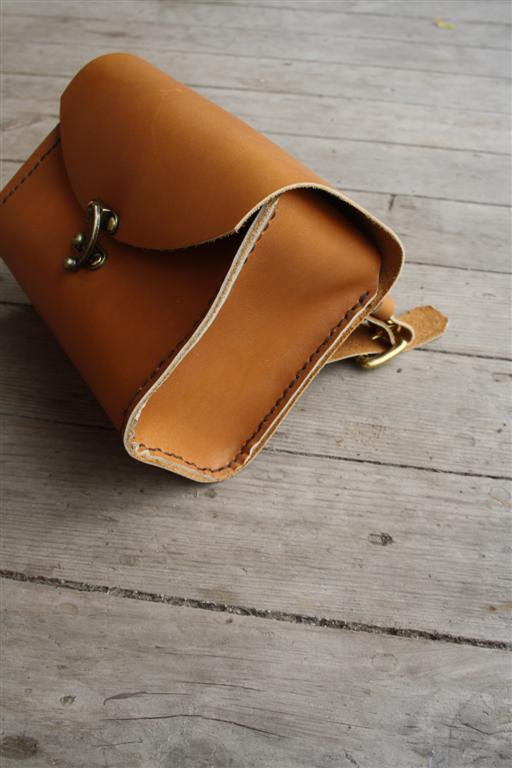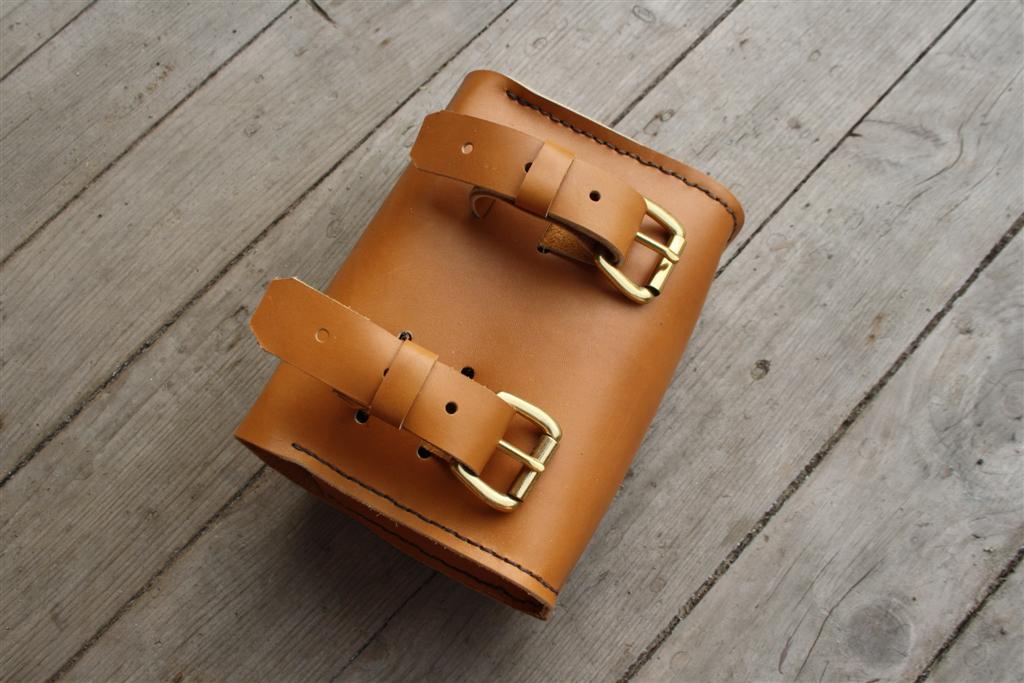 An antiqued brass swing lock. Brass roller buckles on the rear. Hand-stitched with waxed linen thread.
Because this guy is a much lighter leather than I normally use, I'm not putting it in the Etsy shop. I want buyers to be able to feel it first so it's going straight to Bike Hounds.
But while we're on the topic of Etsy, I'm amalgamating my two shops. There will still be two separate lines (Shoot from the Hip and Hide & Cyc), it's just kind of a pain to have multiple accounts. Updating the shops, as well as Twitter, Facebook, Flickr, this site, the SFTH site and the H&C site is making me crazy, so I'll be slowly streamlining some things around my webspaces this week.