Hold On
Last week, Jenna asked about leather hand grips for her freshly restored Raleigh.
I was more than happy to do it because this is something I've been meaning to get in the shop for a while now. It was good to have the request come in and push me to action.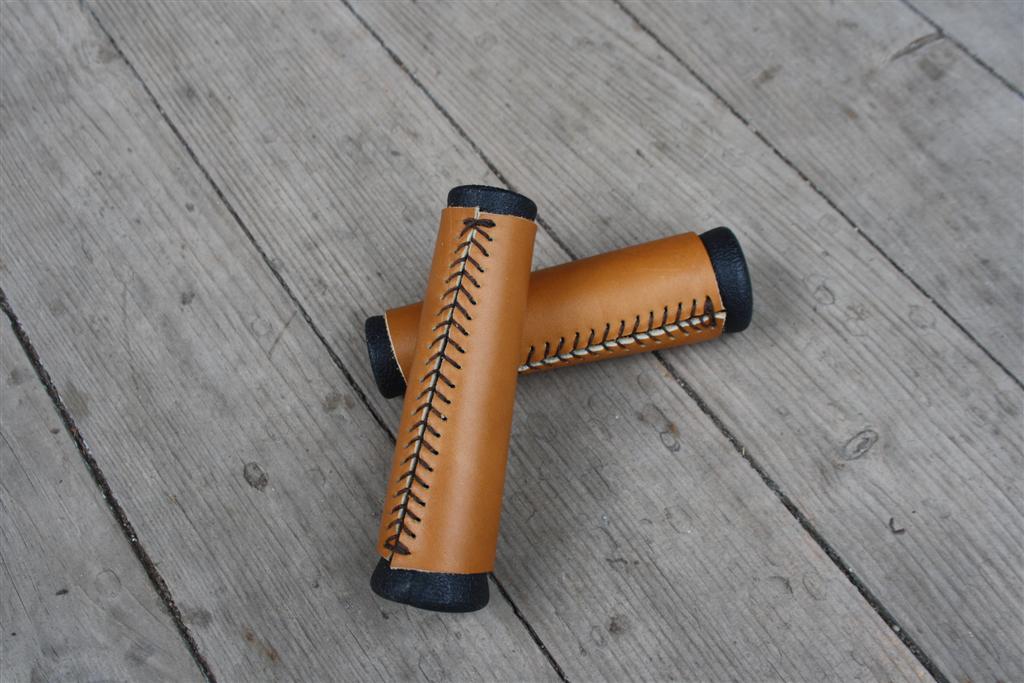 Made with a soft, honey-coloured leather. Stitched with waxed linen thread for maximum hold. Ready to withstand winter, spring, summer and fall.
Heading into the shop this morning.