Hillside started last night. This is usually my favourite weekend of the entire year so I'm quite sad to be missing so much of it, especially when there are so many good bands this year.
However, I guess a bike trip is a pretty good consolation.
Anyway, we were there last night and I couldn't resist this incredible wall hanging from Katie McLellan.
I see her stuff at the festival every year and just love it, but have always been short on cash. This year, I saw the below beauty and was psyched to find the price within my budget!
What is UP, prairies? Can you even look away from this? Check out the grain elevators in the distance!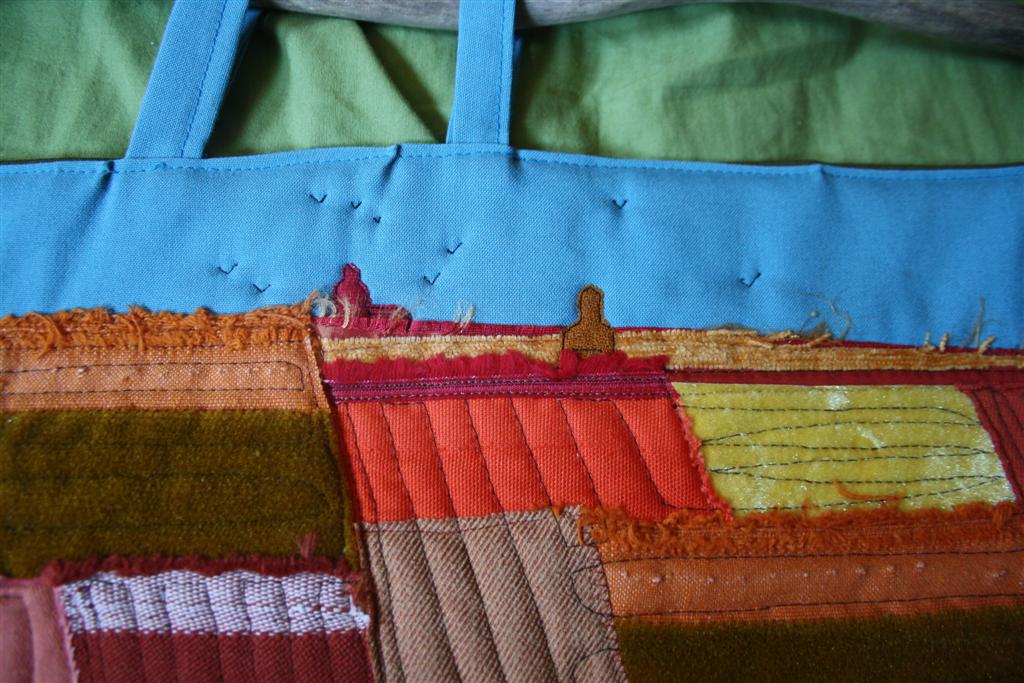 And the textures are soooooo great. I'm hugely into touching everything (art and otherwise), to the point where I was tailed through this exhibition by a docent after I walked in and buried my hands in the fun fur landscape of a massive, tactile piece at the entrance to the show.  So I thrill to be able to run my hands over these fuzzy fields.
Please feast your eyes upon my favourite – made of a small swatch of vintage fabric.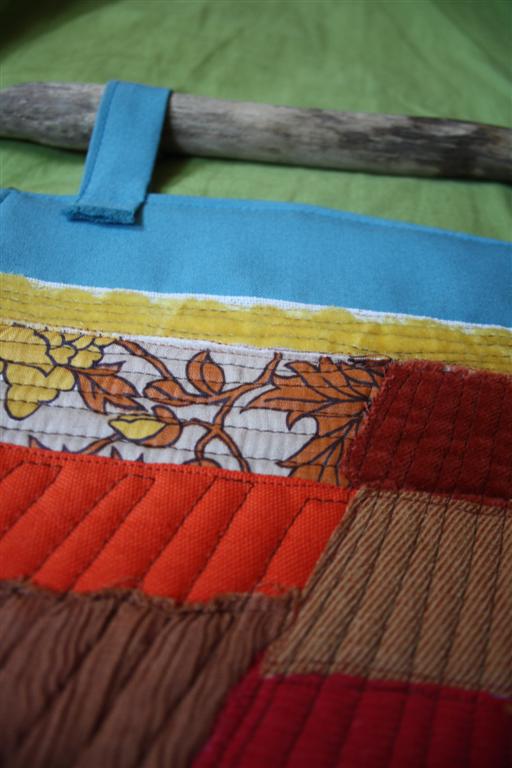 Go buy her things. Ok, now we're really gone. For good. Out the door, this second. Take it easy while I'm away doing the same.
Read more →