Worked on quite a few things yesterday.
First off was a Newfoundland cuff, which I carved, cut and tooled. It's sitting on my work table waiting for paint.
Some smaller projects included an acid-green feather strung on a brass chain…
The motorcycle braid wraps (a custom order) I started last week…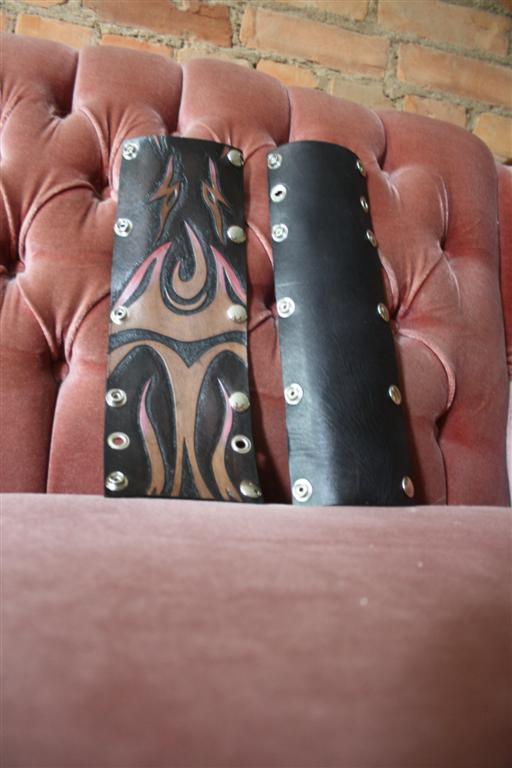 And a new take on an old design – the Faux Bois-ome Earrings.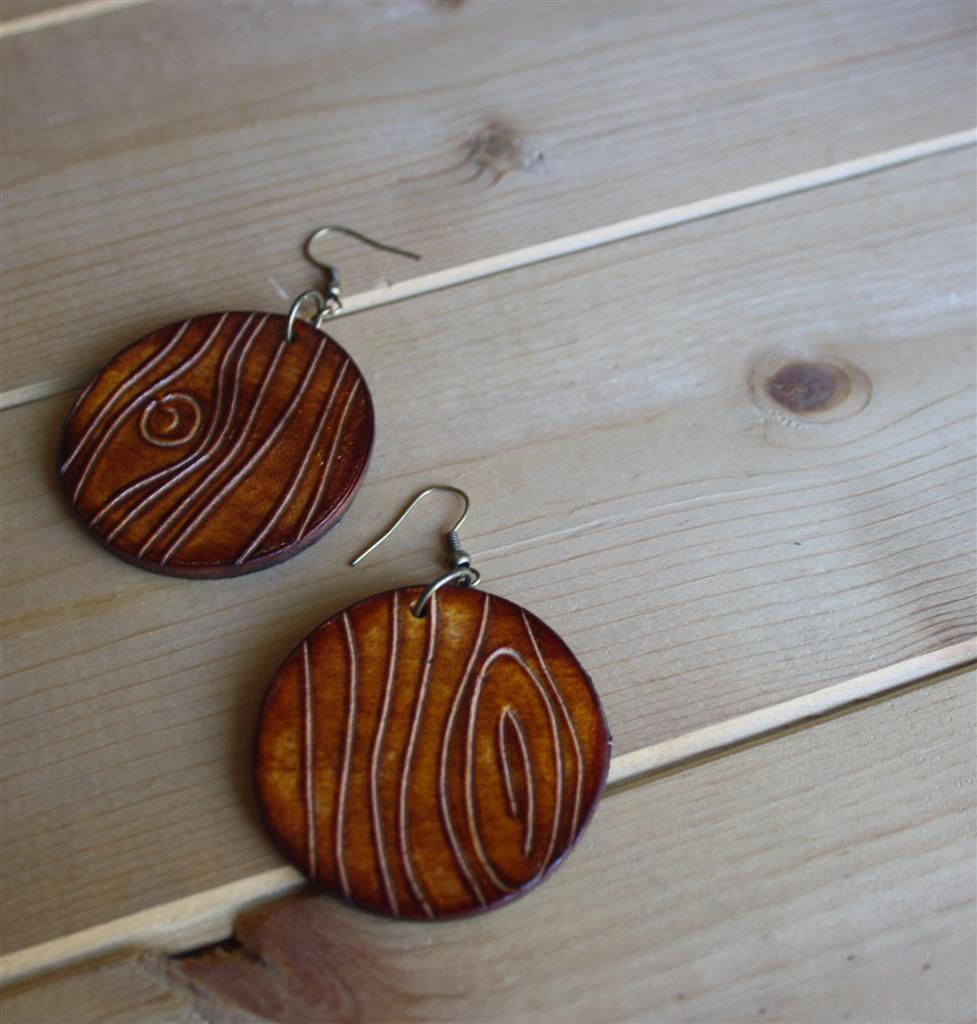 I love these so much better than the old design. The wood grain is more widely spaced and simply carved instead of tooled.
The leather is thick. The circles larger than they used to be.
My favourite part though, is the stain. I used to just dye these guys an all-over brown, but since learning to block-dye a few months ago (a technique I want to use on everything) I've switched it up and lo-lo-love the gradient colour achieved by layering shades like this.
If you want a pair, you can pick them up here. I do also plan to get a batch of earrings together to send over to White Elephant after a sore (read: non-existent) showing this summer so some of these might be included in that shipment.
Ha. Shipment.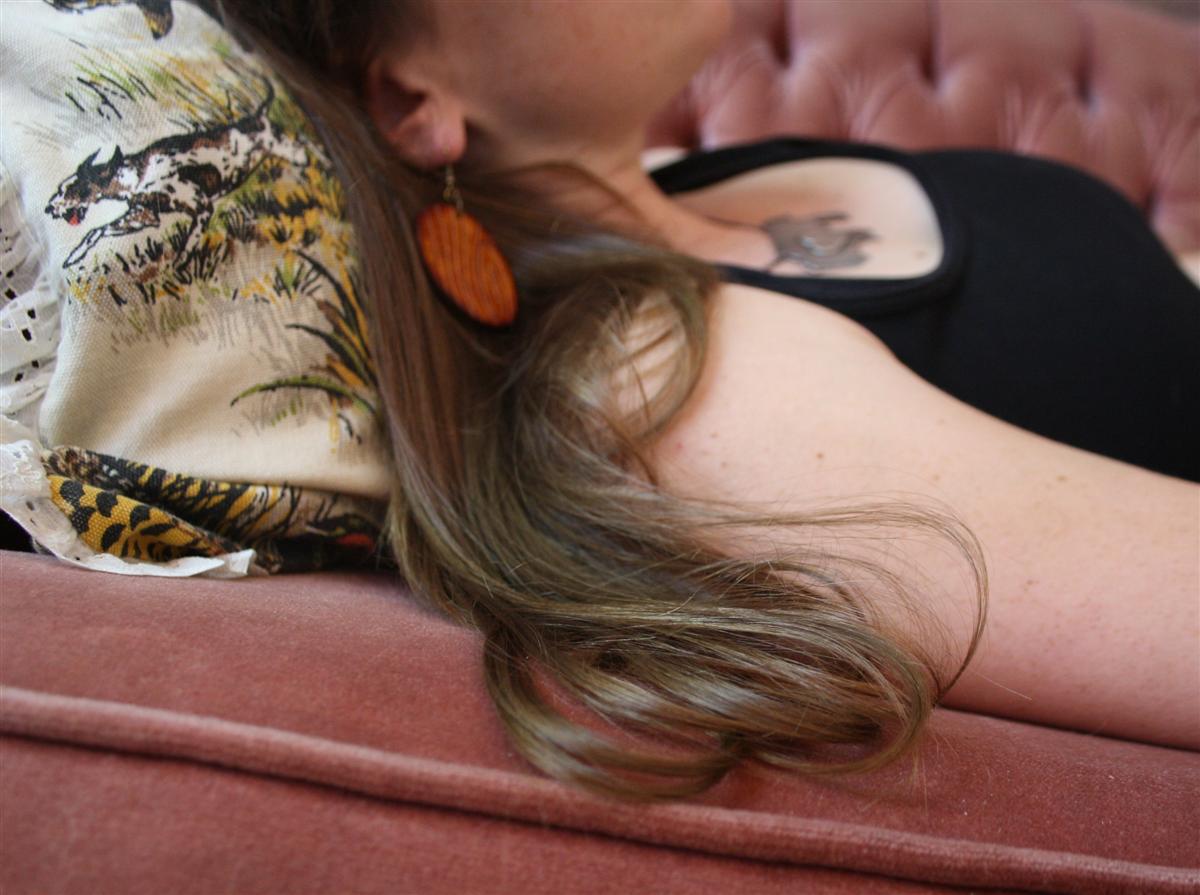 In other news, I got a studio pet! A birthday gift from Sean's mom.
So perfect. I knew I needed some lushness – some nature – in there and it was even in my day planner to buy something this week, but she beat me to the punch with this. I love it.
Hmmmm…what else? Lake and Larch made its first sale overnight which was an awesome surprise to wake up to.
I have photos of a few new vintage pieces, cropped and ready to list, but forgot my notebook full of measurements and specs at the studio. Check the shop later tonight or tomorrow for new additions.
Read more →