Office Space
Yesterday I stopped into Tundra for a single bag of grommets and (as so often happens) walked out with a little bit more than I'd planned.
One of these things was a small cut of lipstick-pink leather I got a good deal on. I'm kind of wishing I had a whole lot more now because I think this is going to turn out pretty well…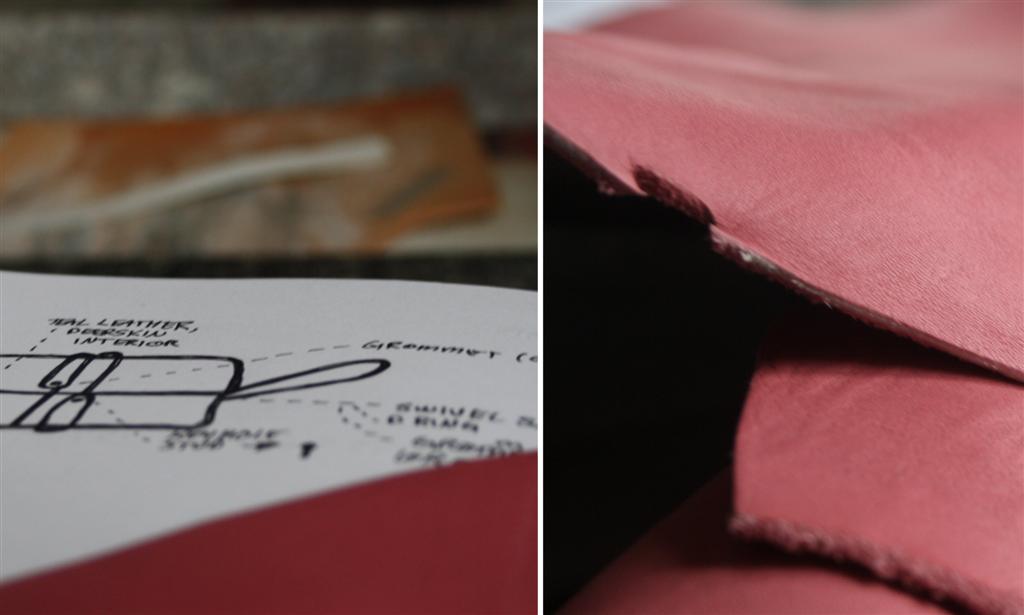 Other new news that is news? I hung my shelves so my tools are no longer scattered all over the place.
I also bought a broom so I could clear out a space to lay down Memphis' new dog bed.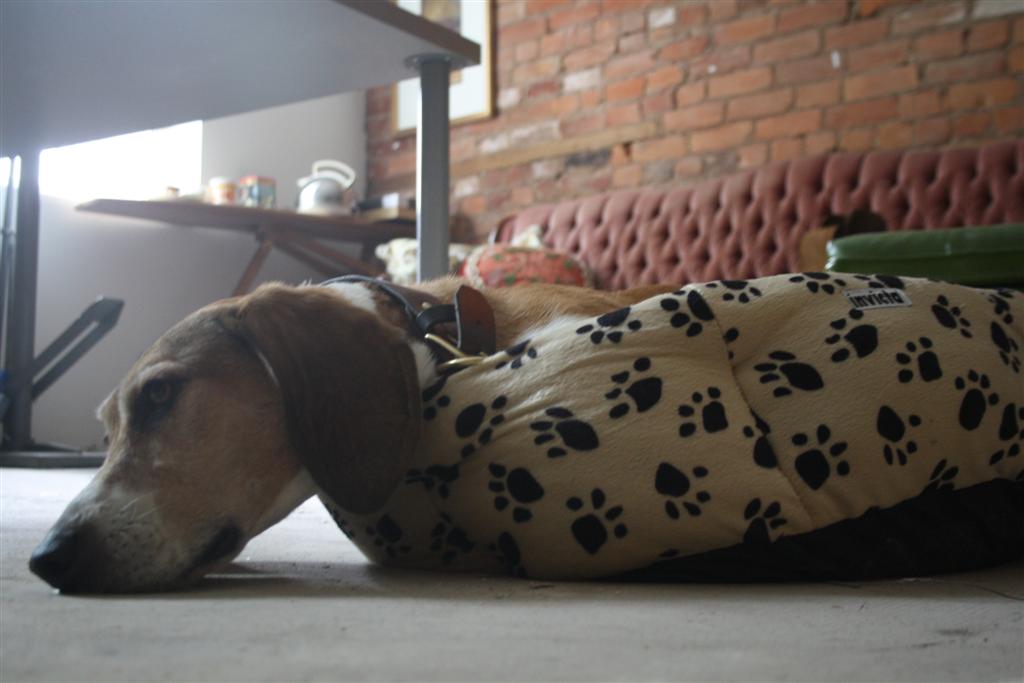 He's still not super into this new routine (though he did feel comfortable enough to howl at the methadone clinic across the street which is a good sign) but I think that will change once he's got a water bowl and a radio.
Ok, maybe that last thing is for me.