Gunslinger
Even though this has been a long time in the imagining, I hadn't planned to make it last week when I did. However, once I started messing around, I couldn't stop.
Behold! The Gunslinger Purse!
Carries keys, cash , id, chapstick…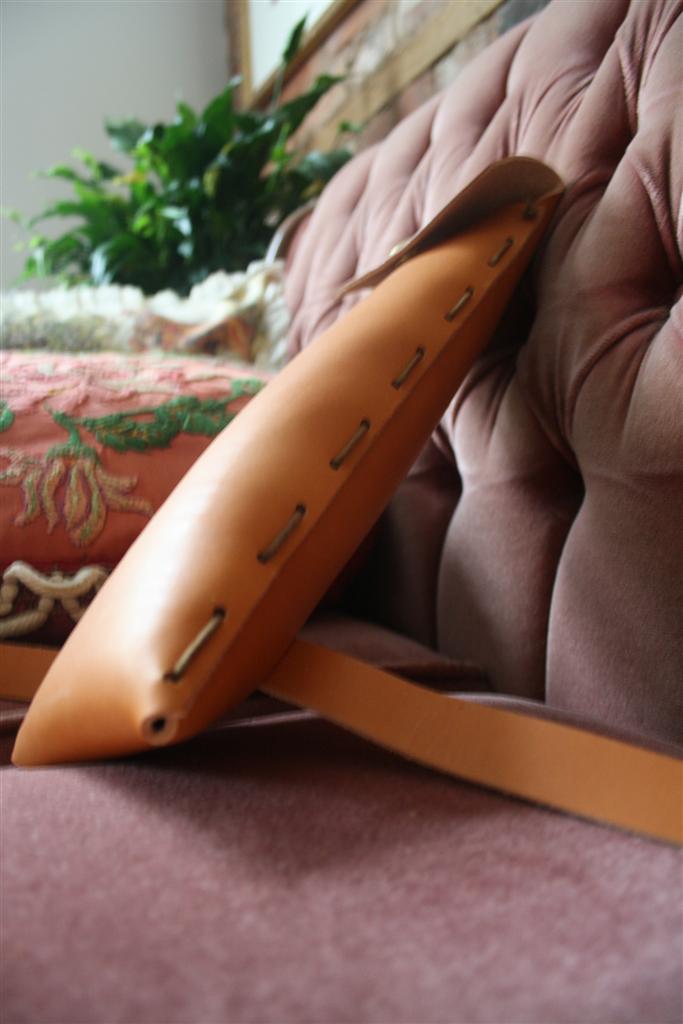 Thick bridle leather in a beautiful caramel colour. Hand-stitched with heavy cord.
Slits on the back side of the holster will fit any belt 1.5 inches (or less) in width.
Thigh can be sized as needed.
This one is maybe a little narrow as I misjudged the way the leather would bend after stitching. It's still functional – my hand fits in and all the way down – but I can see how a little shorter and wider would make it easier for day-to-day heavy use.
Check back next week for that update.
Also, Hamilton is crazy this weekend – with the Locke Street Festival, the Canadian Country Music Awards and Supercrawl all happening downtown. Don't forget to check this city out on Saturday. It's going to be amazing.