The weekend was a whirlwind of home repair that's spilling over into this week.
I set up my shelf and bookended my notebooks with a couple vintage radios my Dad had kicking around (interesting note – the silver circle on the left-hand side of the white radio is a speaker with a wire. Patients at the Vancouver Hospital this piece came from could request the radio and slip the speaker under their pillows).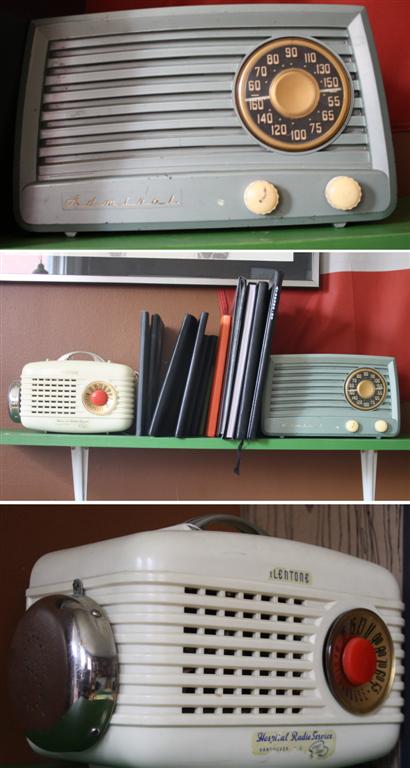 I finished my desk but did not have the patience (nor the desire really…I kind of like the scuffy turquoise) to sand all the paint off. Since I favour function over form, and needed this desk to be usable again in under a day, I simply slapped a couple layers of varnish on and called it macaroni.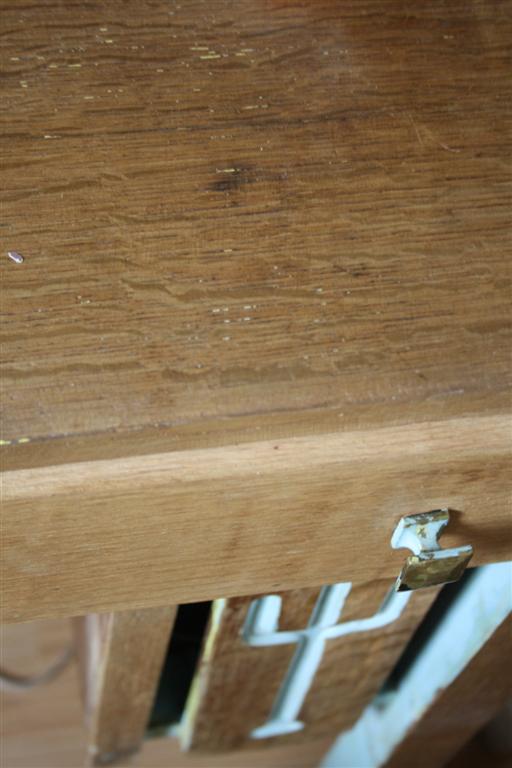 Painted my drawers (shoddily – again, no patience! I just want things to work NOW) and finally hung the map of Great Lakes shipwrecks I picked up in Tobermory last fall.
Scraped tile glue off the walls and installed (or rather, watched Sean install) pot lights in the kitchen – another step on the long road to renovation.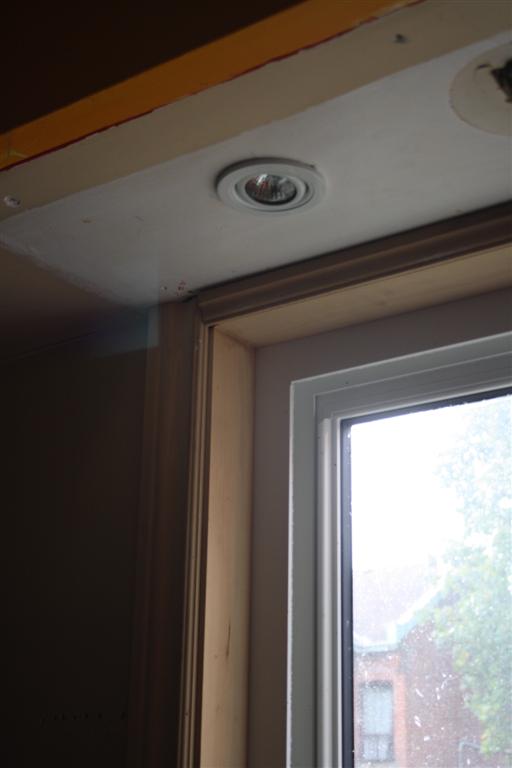 And my fave – got rid of our old credenza so we could fit this one in the living room.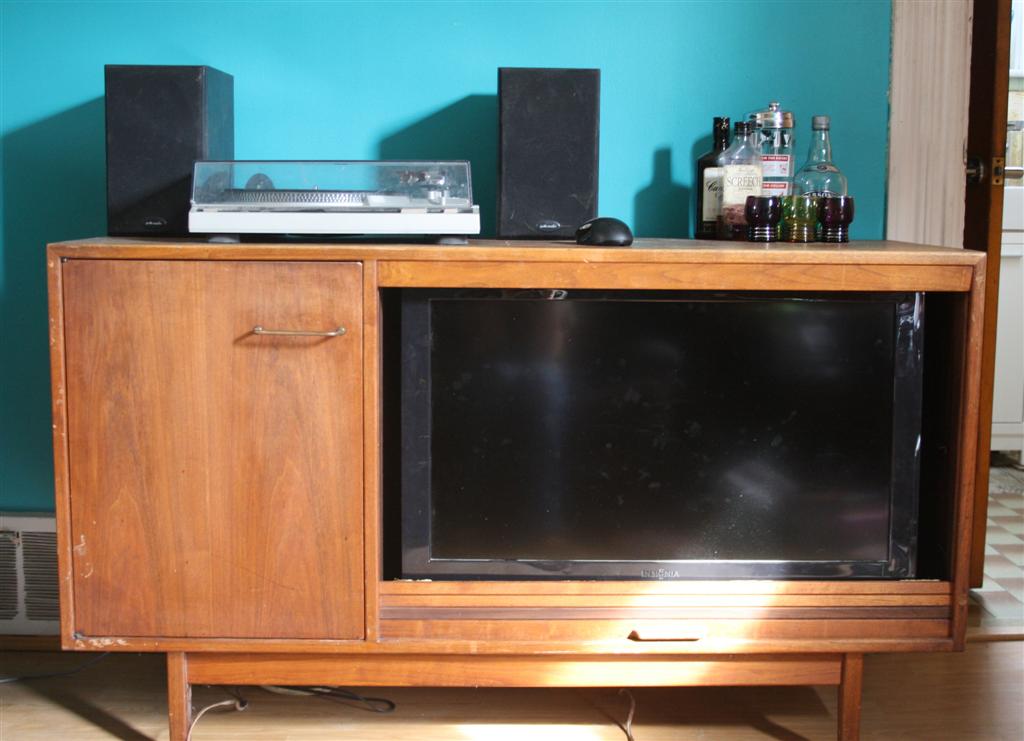 Both Sean and I hate the idea of a TV serving as the focal point of a room. This little unit is the perfect size for our screen.
I'm thinking about rigging up motorized red curtains so we can have a full-on theatre experience when we sit down to movies.
In the meantime, attention is where is should be – top deck with the record player and the martini shaker.
Read more →