Hibernation Mode
I took a ton of yarn up north with me so I could knit during the drive. I was planning on doing (what else?) another cowl when it occurred to me that arm warmers would be just as easy and much faster.
After falling in love with Lion Brand Thick & Quick (this stuff is supersoft and awesomely chunky) during prep for Knit Night on the Brain, I picked some up in the same fall shades we used for the bricks.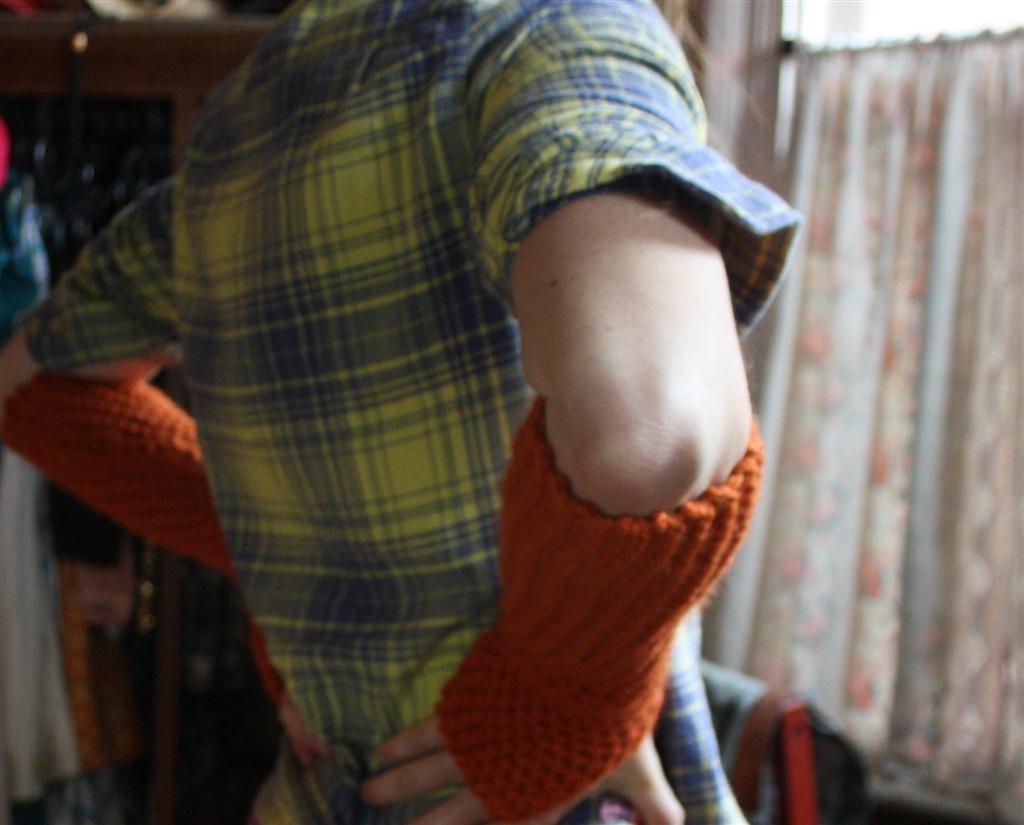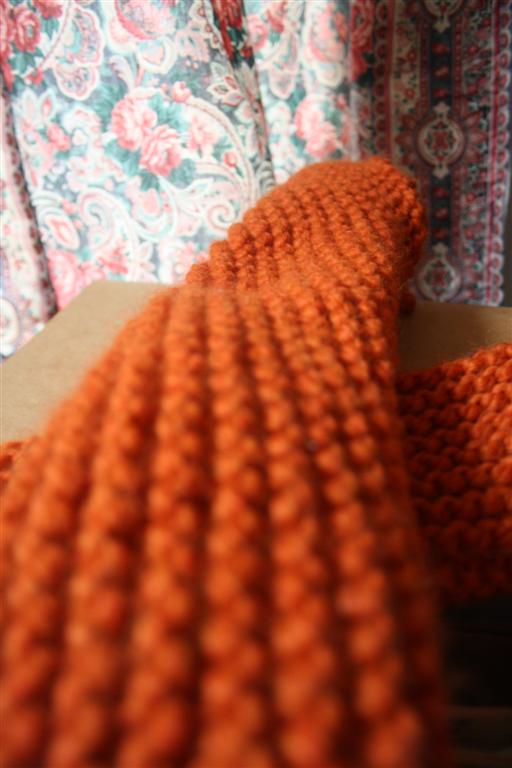 The superhero-style points over the hands were kind of a screw-up (somehow the final edge ended up being shorter than the edge I started with) but I'm pretty into them so hopefully I make the same mistake with the next pair.
In the meantime, the cold can bring it – I'm getting cozy as a bear in its den.
Or a dog in my bed…