MaCaw!
The cuff I worked on last week – a raven's feather for the Yukon.
I did the background in a faded shade of purple. This was an experiment in not making everything as though I were going to keep it for myself.
My preference would have been a brown background and brass snaps, but I thought people might prefer black with silver, which doesn't (according to traditional mixing and matching of hides and hardware) really go with brown.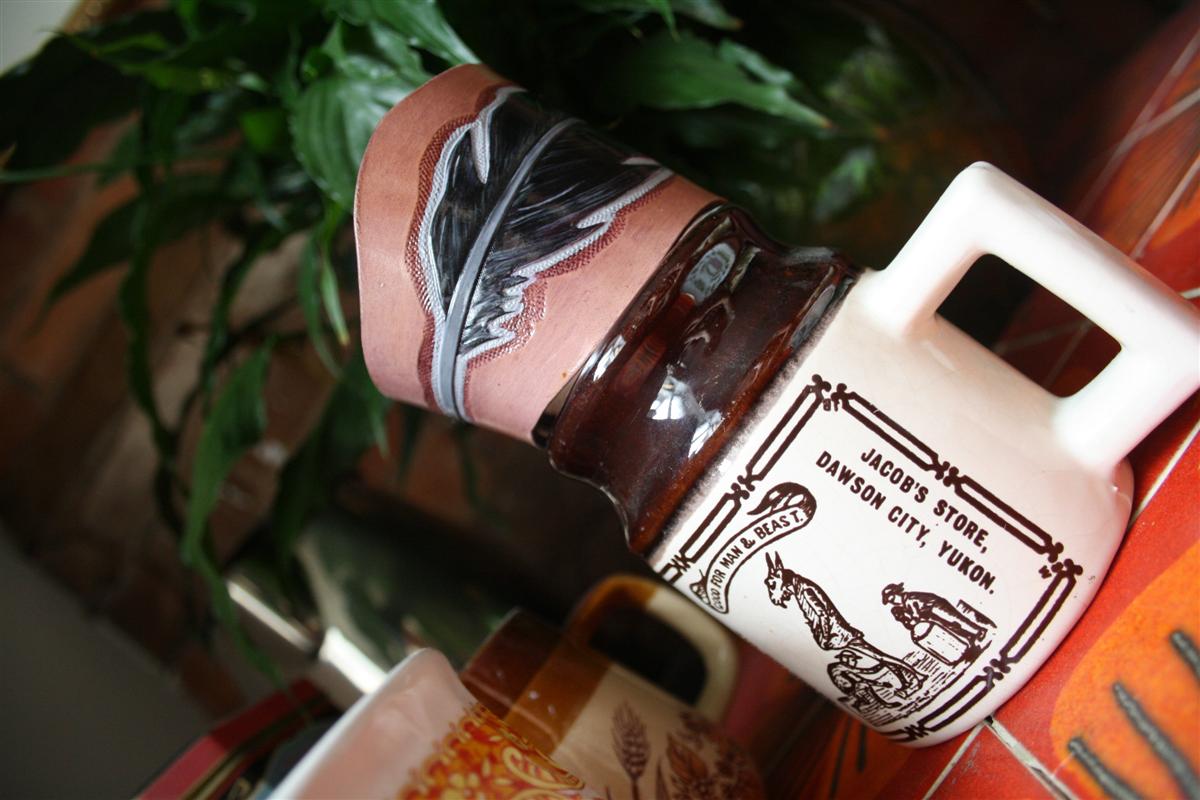 Sized for an 8.5 inch wrist and heading into the shop in the next couple minutes.