Can You Handle It?
Today I stitched up a pair of grips for the handlebars of Mike – the other half of Dear Edna's Erin.
His bike is an awesome black Raleigh with a perfectly worn Brooks saddle and I happened to have a piece of leather that matched it to a T.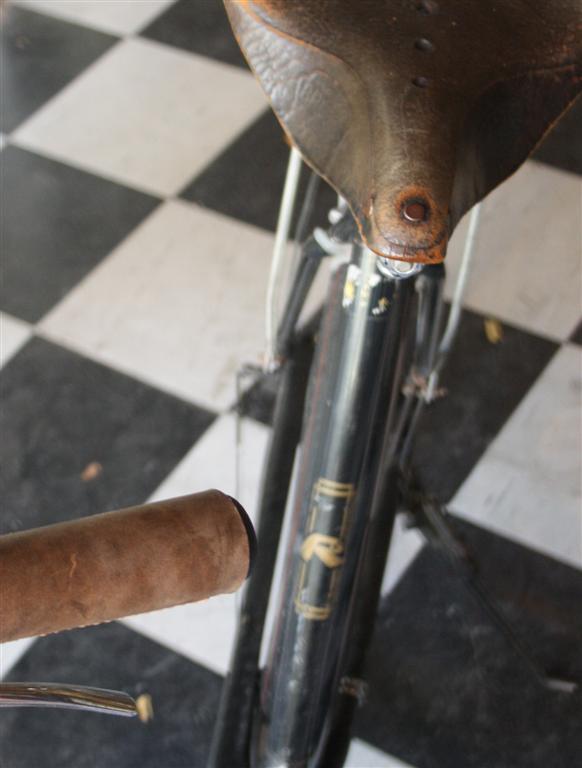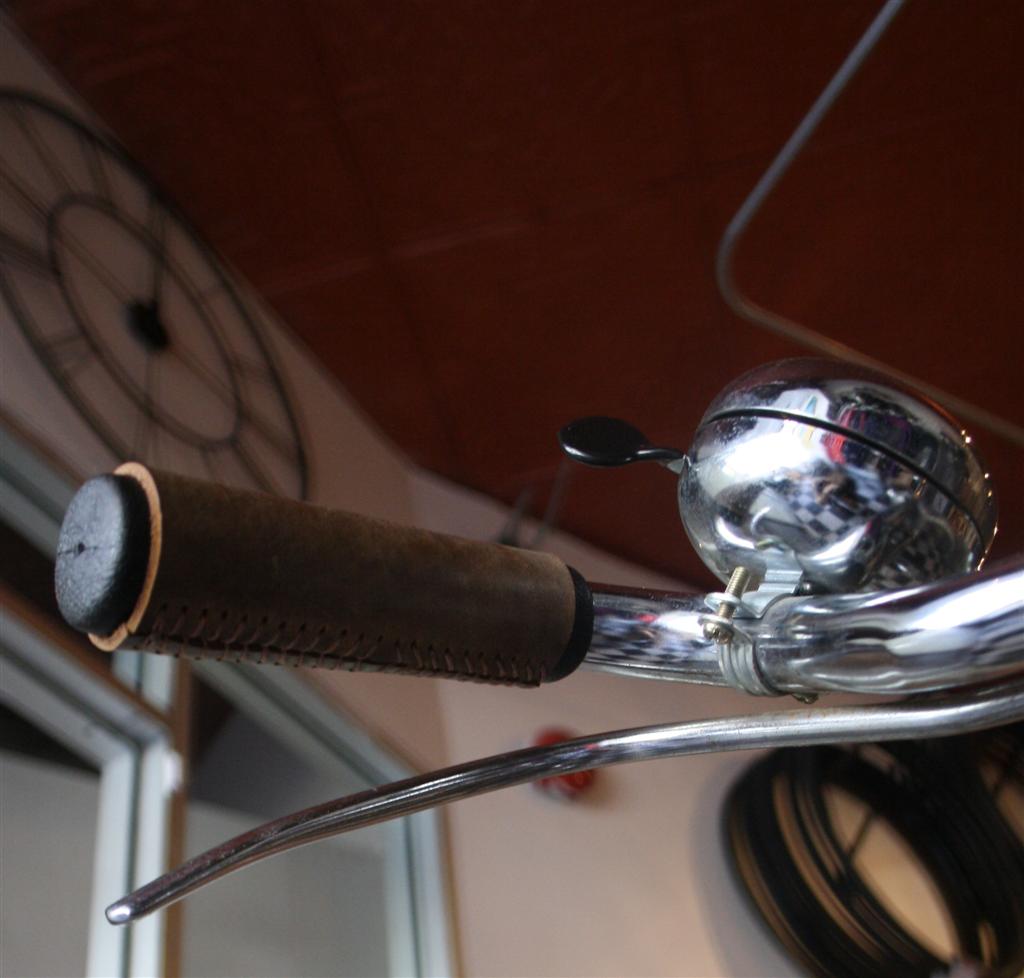 Love how they turned out. Love this leather. It distresses so nicely.
Tune in next week. I'll be posting pictures of this week's moccasins and listing them in the Etsy shop – a pair of size 9s made to warm winter toes.
If you're strapped for Friday evening activities in Hamilton, the AGH Fall Art Show and Sale is on and the Dinner Belles are playing the Corktown. Score(k)town!