Bits and Bites
#1) Finally finished the last of my Christmas orders. When we're all back online after the holidays, I'll show you what everybody got!
#2) Here's the latest news on the hide in my basement…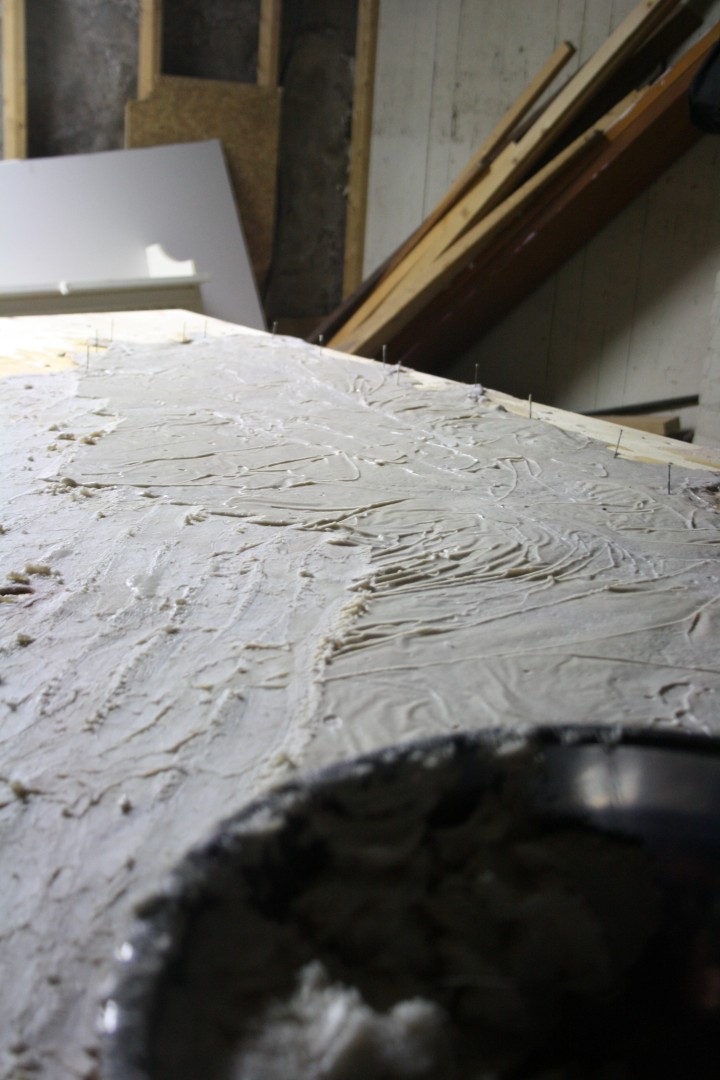 …early this morning, I scraped the tanning paste off and greased the whole thing up with two coats of a special tanning oil. In two to six days, it's supposed to be dry enough to sand and finish.
I'm a little nervous because, while the book and DVD that came with the kit have been very thorough, there has been no mention of what the hide is supposed to feel like at each stage.
I guess I assumed the whole thing would be magically like leather when I scraped the paste off and now I'm worried that it's too wet. I went back through the book and instructional video and I think it's actually the appropriate level of damp, but of course, I've started thinking back through all the things I might have done wrong – the salt wasn't fine enough, the paste wasn't thick enough, the hide wasn't drained well enough.
I guess we'll see sometime this weekend.
#3) Here are just a few of the new dresses I plan to list over at Lake and Larch after Christmas…