A couple years ago, I adapted an old motorcycle bar bag pattern for use as a purse. Because it looked like the kind of thing I imagine Jimmy Olsen carries around, I called it The Daily Planet Purse. True to its namesake, it fit a camera and a small notebook perfectly.
Anyway, this version was a prototype and there was lots wrong with it (so I kept it). First of all, the buckle tabs were hand-cut, which means the look was a little lacking in uniformity.
I've since had tab dies made and finally got to use them to cut the tabs on a follow-up…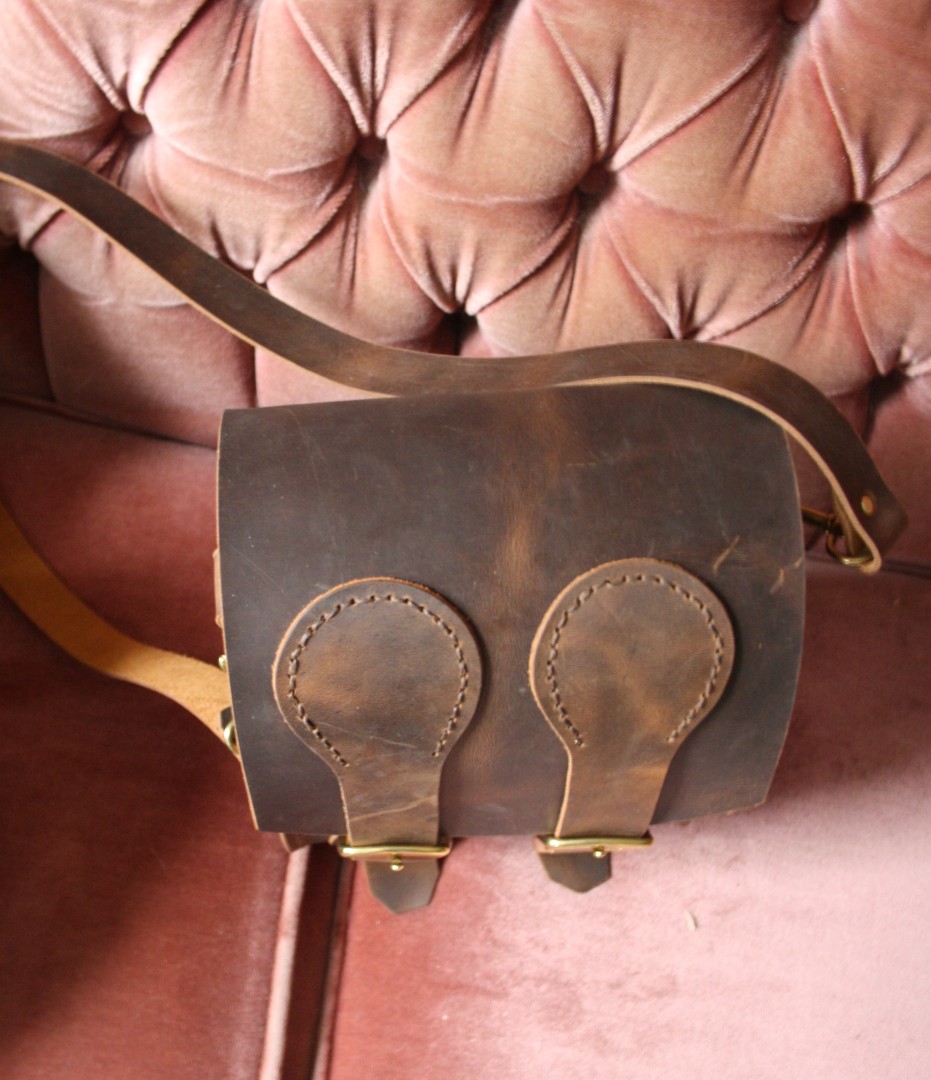 I also swapped the stitched-in-place strap for a strap with swivel snaps. Because these turn 360 degrees, there's less wear and tear on the strap if you happen to be the kind of person who is hard on your bags/luggage/purses/etc.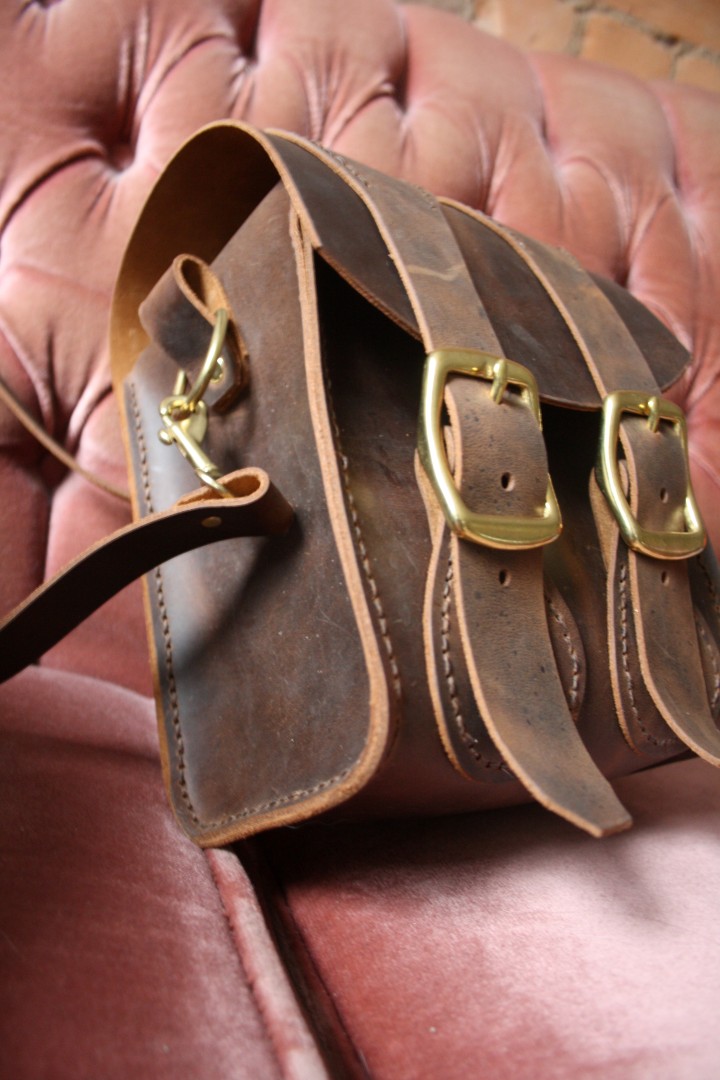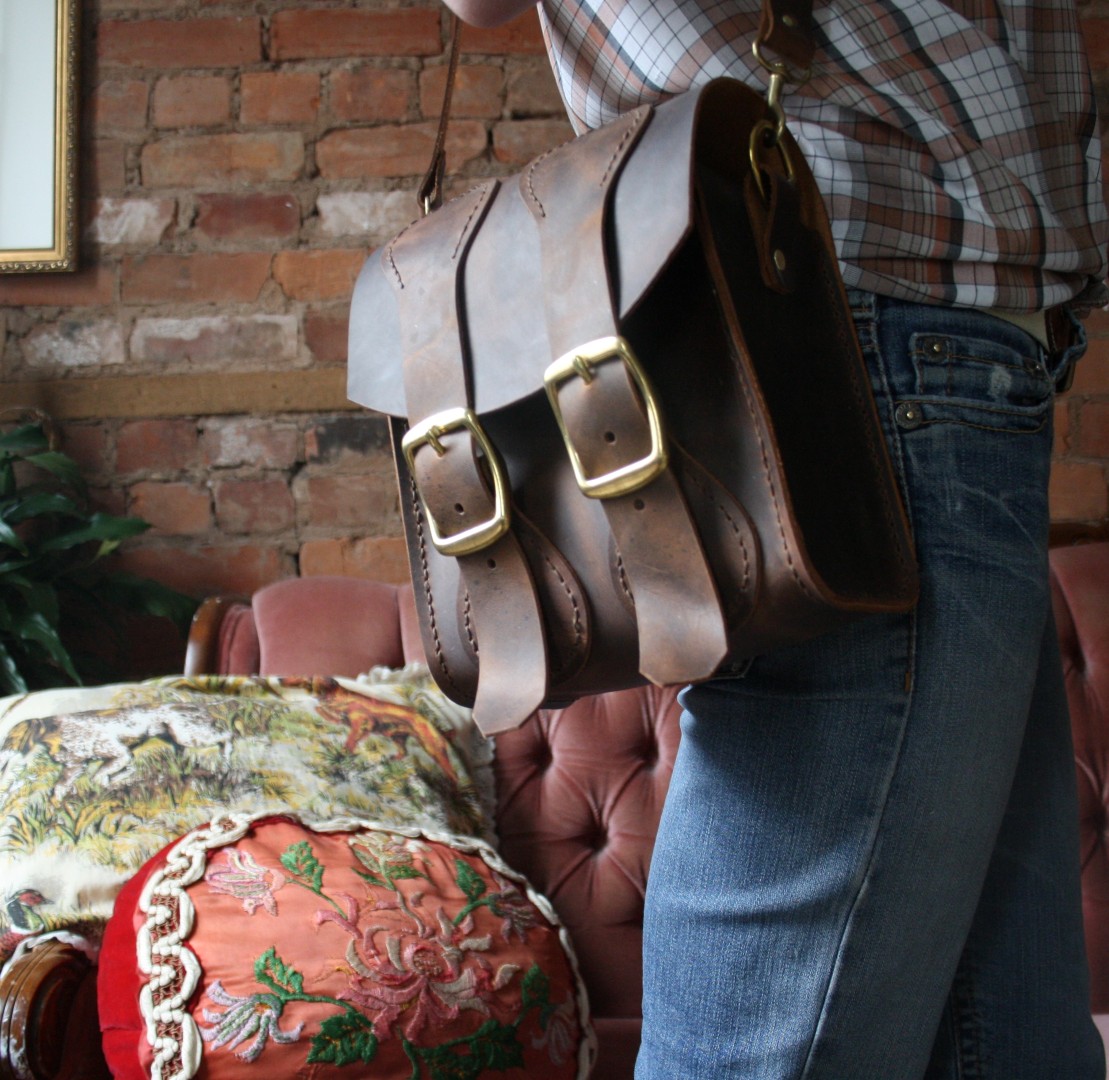 Ba-bam. I'm so happy with the way it turned out. I love the leather and I love the brass and I kind of wish I was keeping this one for myself too.
Alas, that is not the spirit of the season.
Read more →