Check This, Chickie!
Short on time = short on words. Here's a necklace I worked on today – part of the Canadianarama collection.
A black-capped chickadee feather for New Brunswick.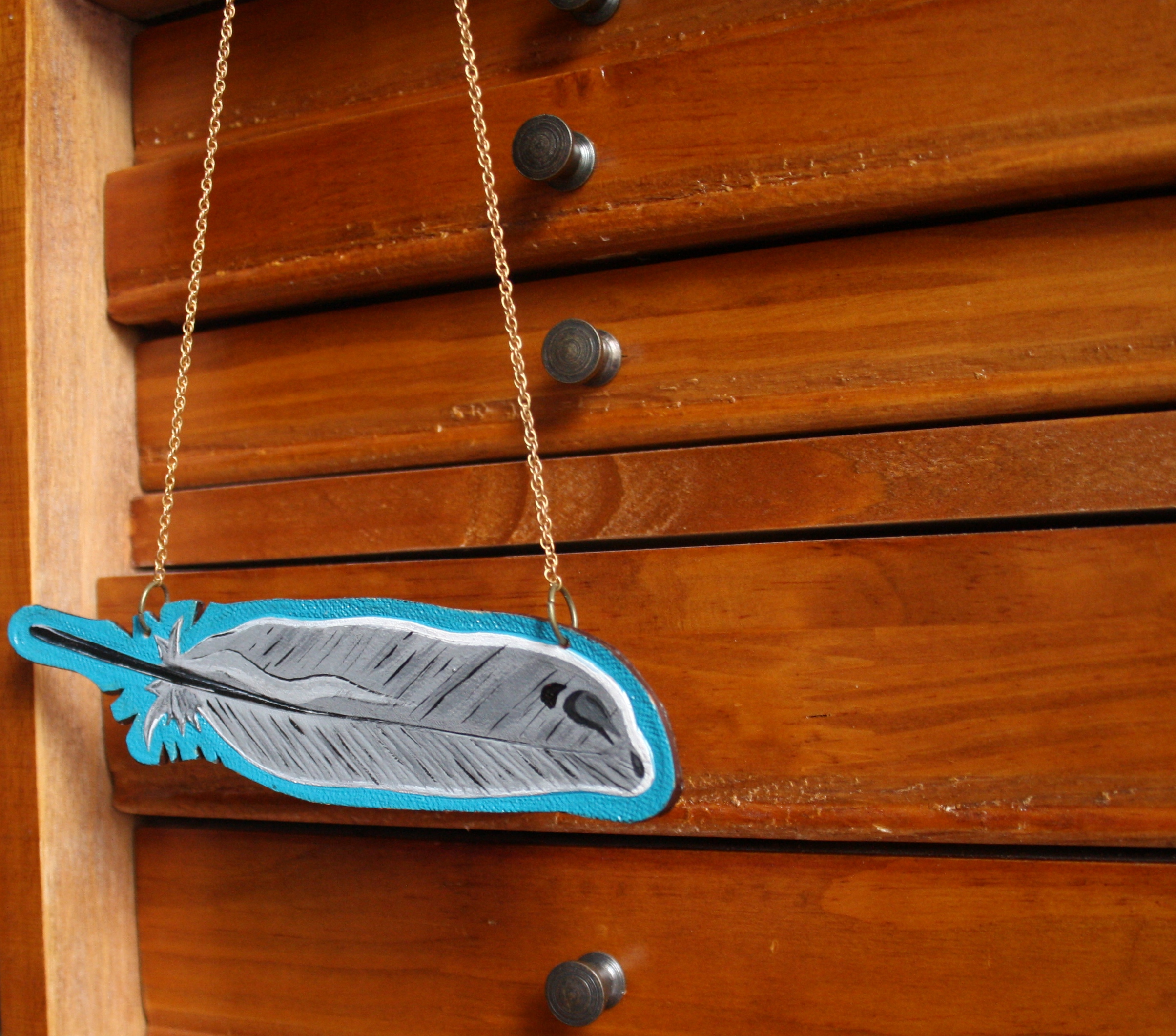 BAM. In the shop Monday. Also up? A prototype of one of the ideas I had yesterday while visiting Tundra.
Hit Art Crawl. Have a great weekend.