It's a European Carry-All!
Working on a laptop bag for Sean. It's made of my favourite brown leather – I think you know the type? Takes scratches well, absorbs them into its already distressed look? Thick, but supple (ew, typing that word just confirmed that I hate it).
He has some specifications, including a divider to keep space between his computer and the rest of the bag. Also, a few custom pockets for his phone and other nerdalinger devices.
So far I just have the main body, sides and interior pocket cut. Holes punched.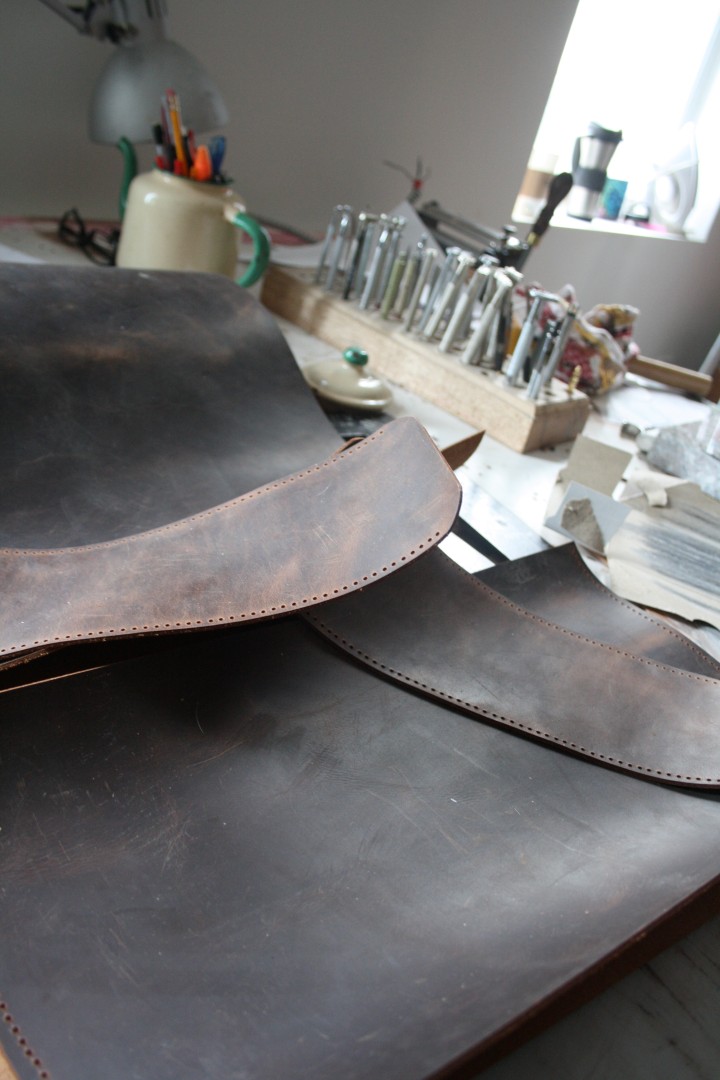 Hoping to be able to start stitching later this week, once I pick up the hardware and finish figuring out the smaller inside pockets.