Miss Dress-Up
Hey, Internet! Happy Valentine's Day! Sorry, I'm not grinch enough to say I don't like any and all excuses to be celebratory and I've been happy to find dog-featuring valentines hidden all over the house today – some attached to chocolate, some to flowers, some to magazines.
Moving on – during Friday's Art Crawl, I picked up a Colette Pattern from Needlework.
It says BEGINNER on the front and the instructions look straightforward enough so today I cut a tissue-paper Peony dress.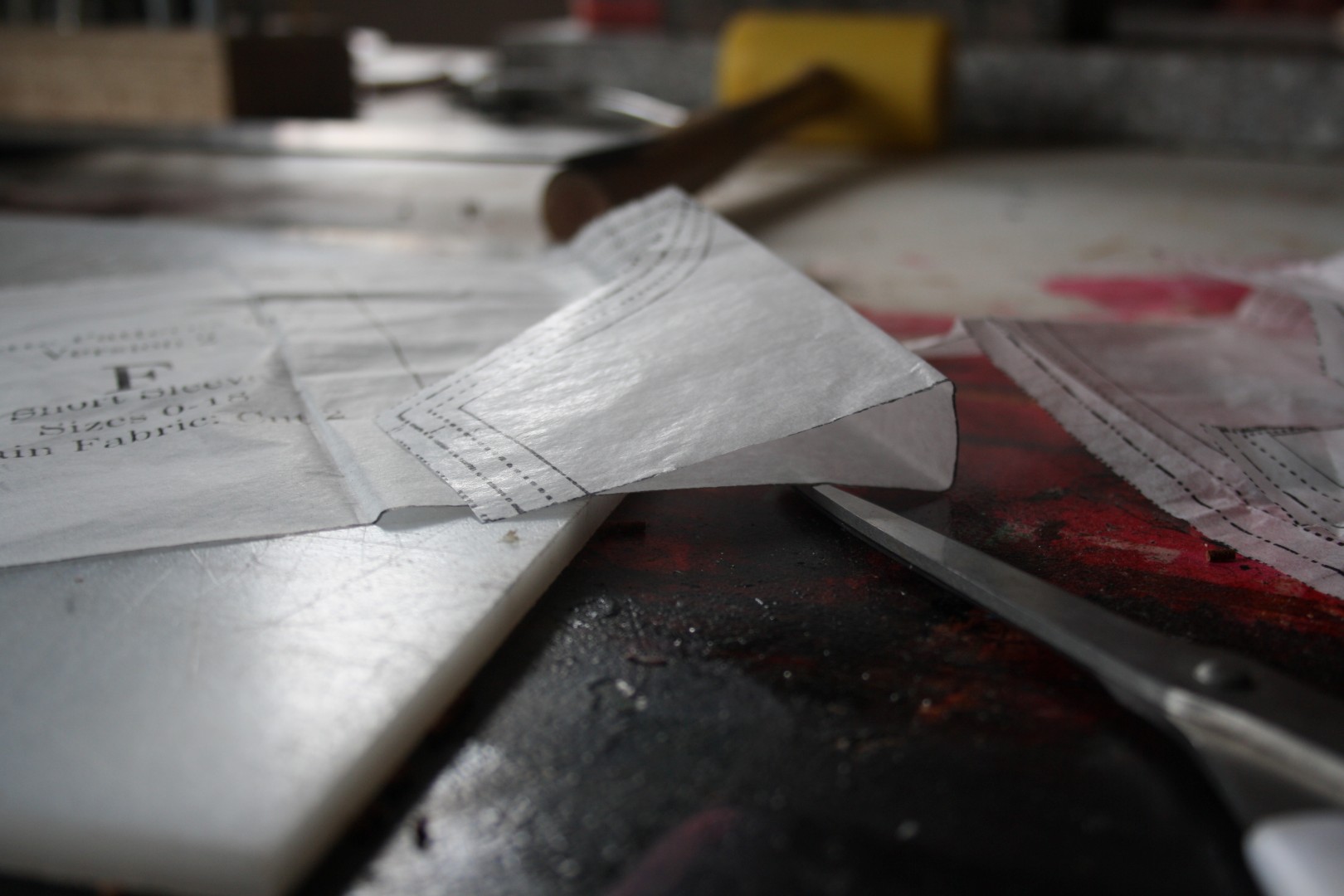 Over the weekend, I snapped up a few meters of fabric from Value Village to practice on (tip: if you lack faith in your sewing abilities, I strongly recommend this. Value V has tonnes of fabric and you can get 2-3 M for $3. Much cheaper, and less heart-breaking, than making your mistakes on the good stuff). If I can get that out of the way this weekend, I'm going to pick up an Ikat-esque fabric Needlework carries and start the real deal next week.