Finally. Almost. I do have to pick up a couple of buckles to polish this guy off – so I can attach the rear straps that hook him on to handlebars.
BUT. The big work is done – the measuring and cutting and hole-punching and stitching.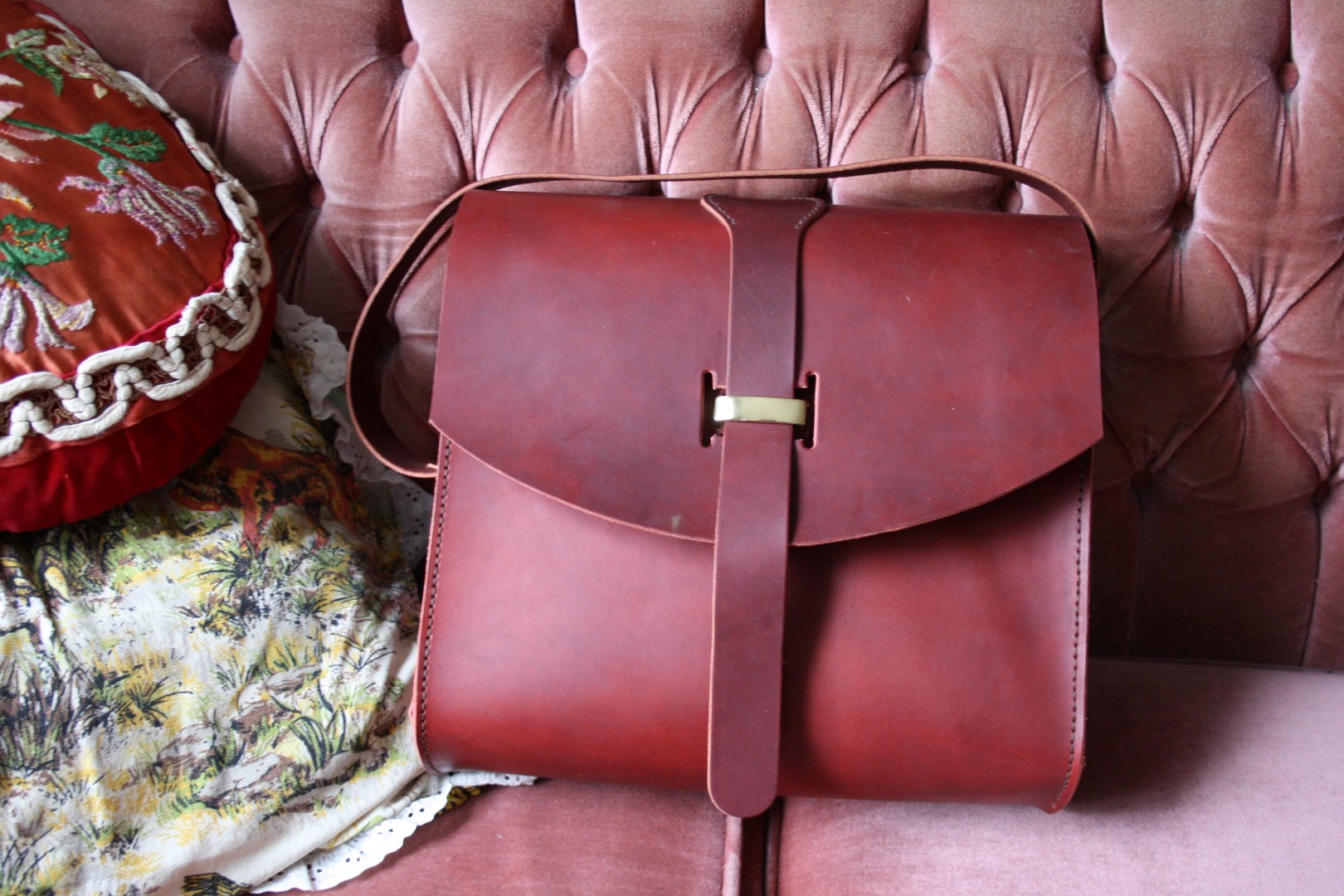 Made from the finest red latigo you ever laid eyes on.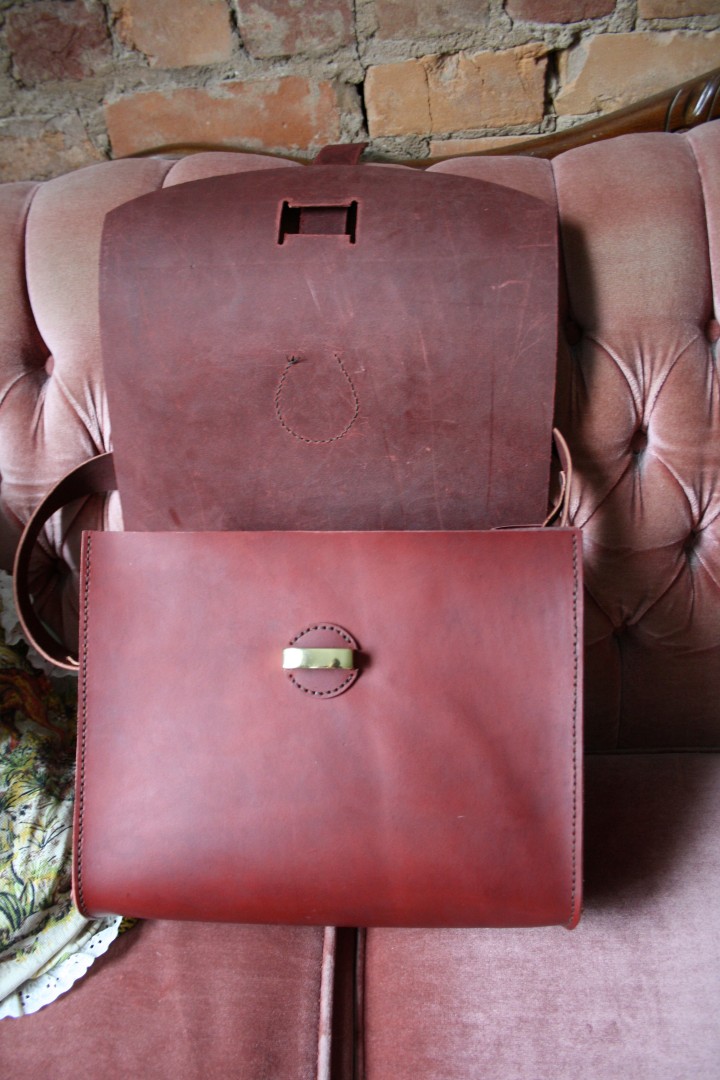 With big brass hardware.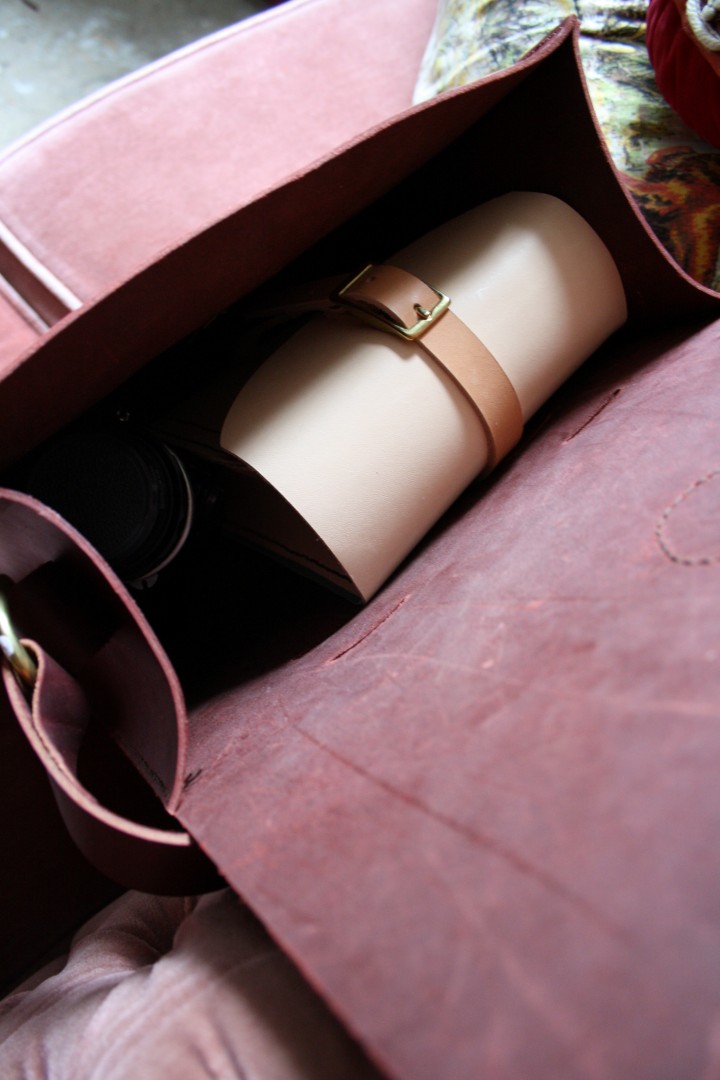 The perfect size for a couple cameras and their lenses.
WHEW. This gets a huge weight off my shoulders. It probably didn't take as many hours as it feels like, but since I'm only in the studio half the time these days, it was stretched out over three weeks and felt like forever.
I have a couple more custom orders lined up, but they're little guys I can probably start and finish tomorrow.
Then? Then I'm working on a bunch of little things I've had up my sleeve for weeks and just haven't had the time to work on.
Read more →