Play Ball
Tate recently asked if I could make a wallet out of an old baseball glove and I wondered, "why the heck not?"
As luck would have it, I was going to Aberfoyle with Jane on Sunday anyway, so I kept my eyes open for vintage sporting goods.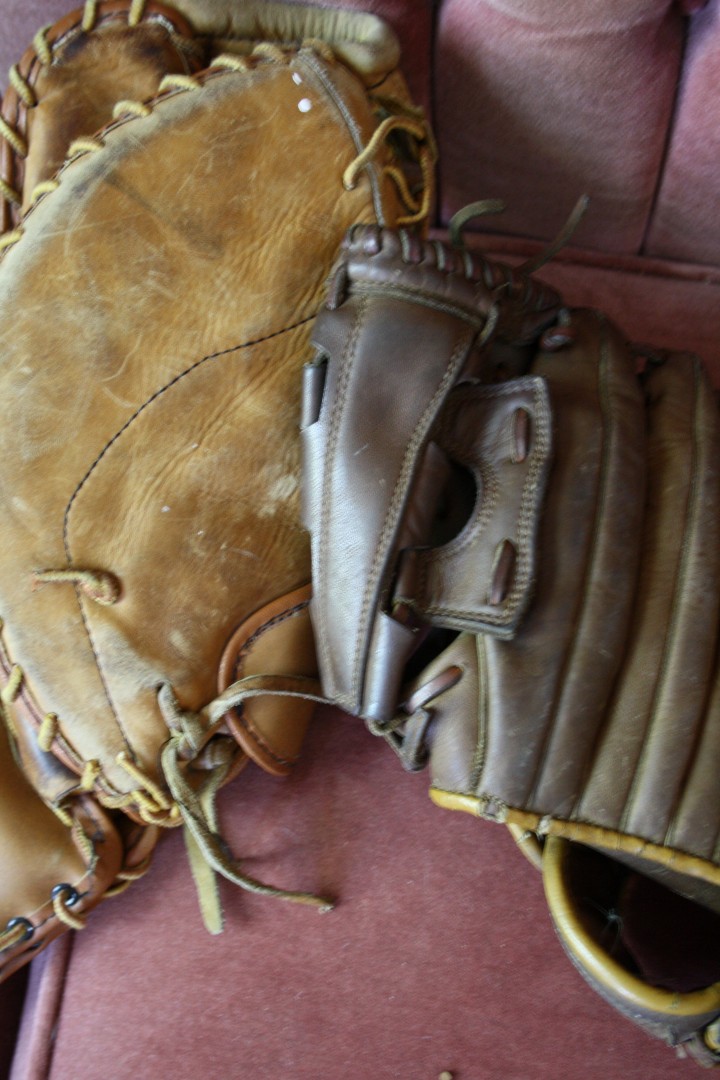 SCORE. I started with the catcher's mitt because it had the largest palm.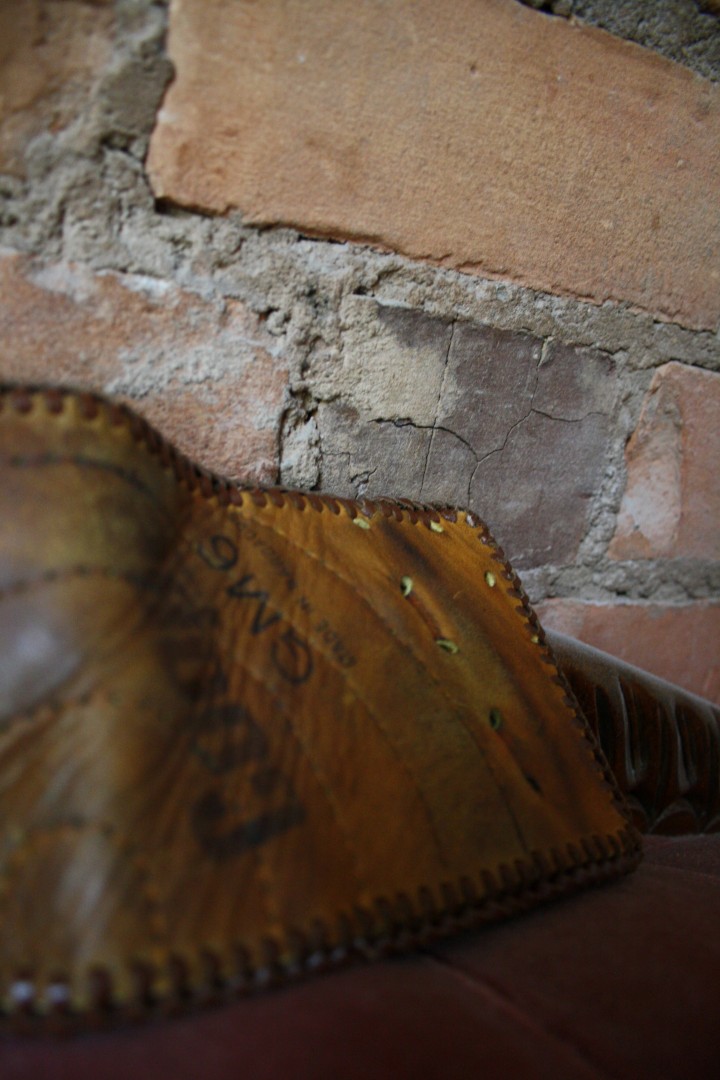 And oh my I am in love with these! There are some mistakes with this guy (so I'l have to keep it) and it's only got two card pockets, but I have plans.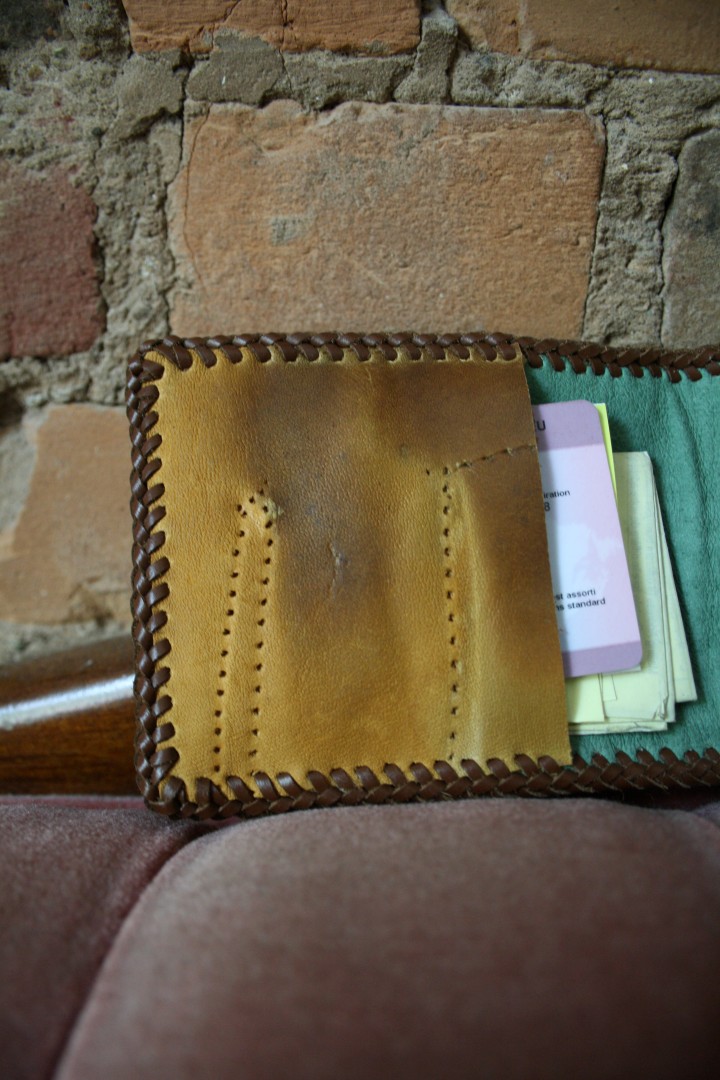 OH HOW I HAVE PLANS.