A quick shot of a trio of straps I worked on today. From left to right: the Scout Sash Strap, the Heave Ho Strap and the Featherweight Strap. These are all waiting for a final coat of finish before being backed with a thin veg-tanned leather – a move that will make their prices higher than if I used treated liner, but which will make them oh-so-luxe and for the serious axe-wielder.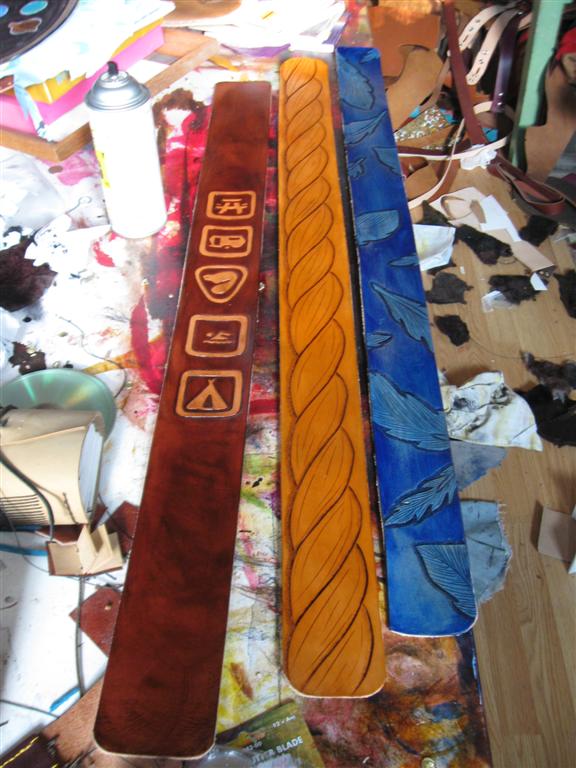 Second, a light that Sean picked up for me. It's amazing. My studio used to be our living room and has very ambient, lounge-y lighting. Perfect for hanging out and drinking wine on couches. Less stellar for hunching over hides and hammering. It's already made a world of difference and I've only had it a day. Now I can work straight through the night!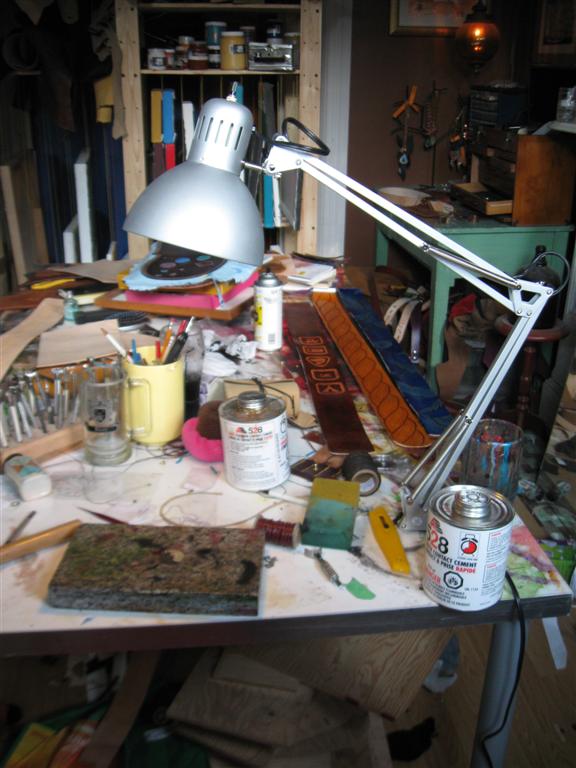 Lastly, the big awesome fun I spoke of = I'm winging on out of town Thursday night, so there won't be much to see around these parts until July 8th when I get back from here. I'm very excited, but also very scared. I love, love, love the north, but I hate, hate, hate flying and I'm going to be on a total of about ten planes in the next two weeks. Please devote some time every day to willing my flights to stay in the air.
Also if you were not at the Casbah last night you missed an awesome Bluegrassy time. Grass Mountain Hobos are an excellent band and they nailed a cover of Cripple Creek just for me! The show was much appreciated and the Casbah has given me star treatment this month so I offer my applause. Thanks to everyone who came out!
Read more →