I know I'm not done with the provincial/territorial flowers just yet, but I'm skipping ahead to birds anyway starting with their feathers.
First up is the Blue Jay of Prince Edward Island.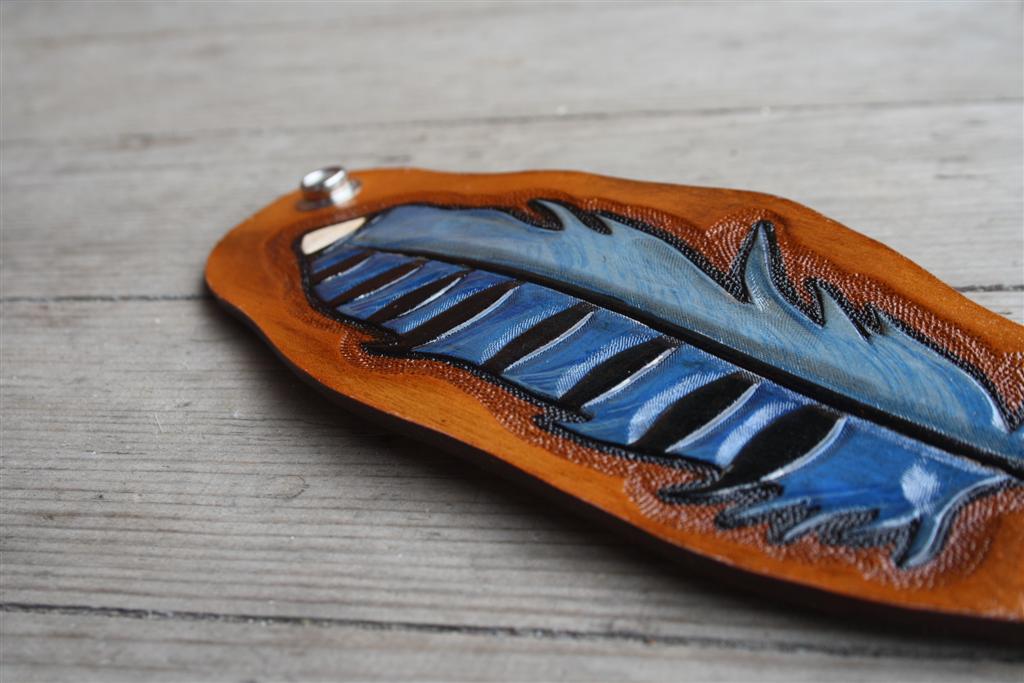 This is a thick swatch of creamy Belgian leather so the tooling is deep. Hand-painted in shades of black, blue and white.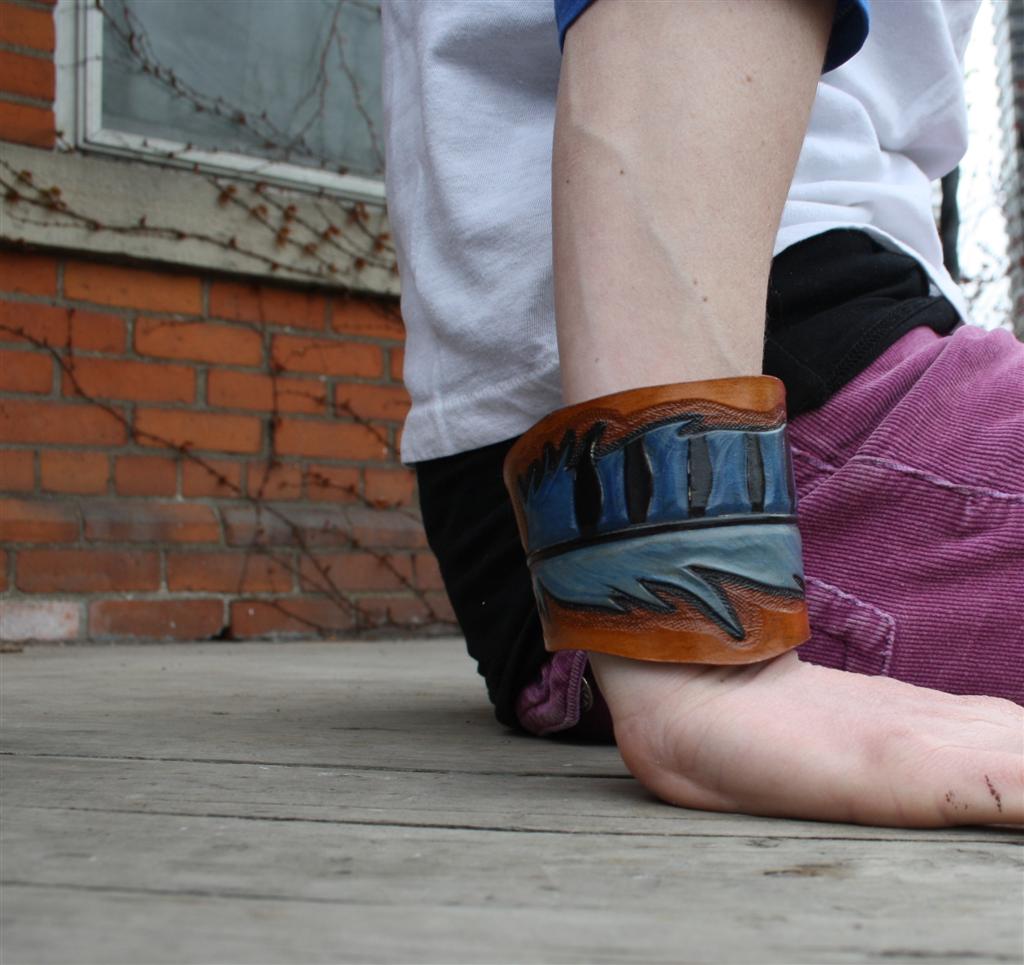 Fit for an eight inch wrist – pictured on a six inch wrist.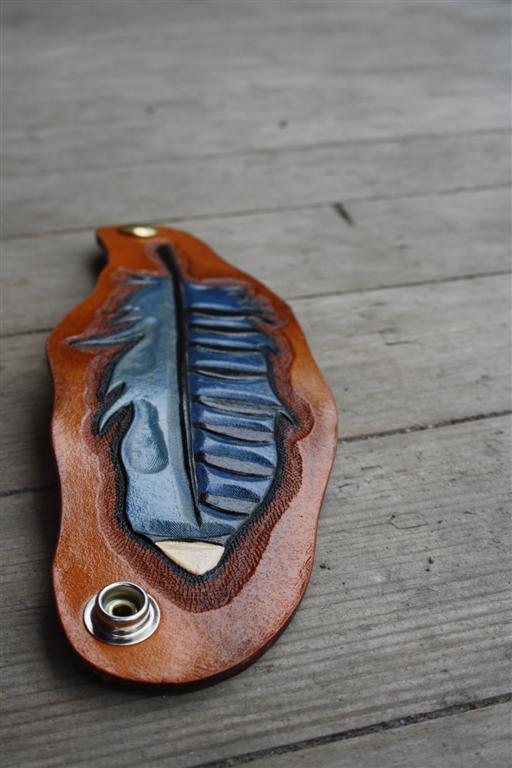 Heading into the shop soon.
Read more →