You wouldn't know it by the weather we've been having since June started (am I the only one who's been wearing wool every day?), but summer's here, which means two things as far as I'm concerned – bike trips and swimming.
I'm not necessarily overdue for a new touring bike. My 2006 Fuji is an amazing ride and I love it to pieces. It's carried me through Yukon, Alaska, B.C., Ontario, Quebec, New Bruswick, Nova Scotia and PEI.
HOWEVER, as of today, Bike Hounds is a Surly dealer. How could I resist? So if you want to buy my Fuji, I could use the cash to finance my new Long Haul Trucker.
Oh, Trucky! I'm going to treat you right – wrap you with leather bar tape and set you up with a Brooks saddle!
Also included in the order was a Pugsley.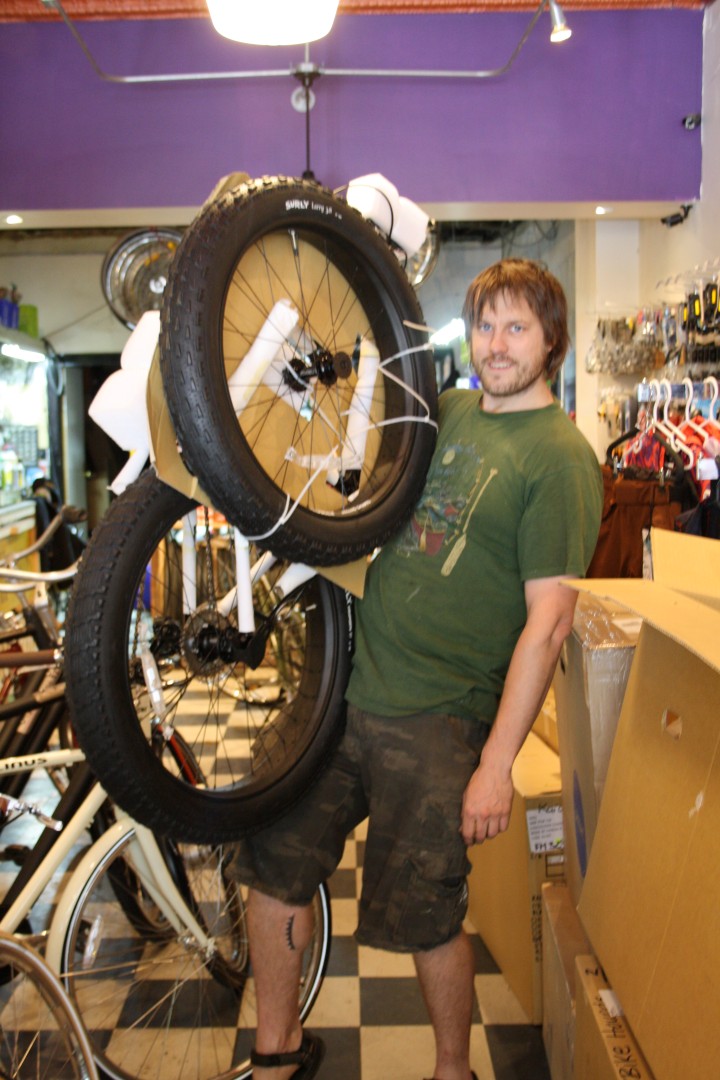 Can you tell the size of the tires? How about now?
This was a special order and it's good for the most adverse of riding conditions ie: snow, sand, gravel, fields. It's intense. Maybe I should start saving for it now so I have it in time for next winter? Assuming we ever have winter again?
Anyway, all this bike trip talk got me thinking about swimming and I realized I haven't really got a bathing suit. I have 1, 000 bikini tops, but no bottoms. I have a one-piece for swimming lengths but it is all function and no flattery. I have a birthday suit, but that's not family-friendly, and I have a long list of bathing suit preferences and hang-ups that rule out most suits ie: I want some serious shorts action. I am not a sunbather – I'm a splasher and a paddler and a jumping-off-cliffser and I need to move and be comfortable and not worry about flashing people.
As such, I spent the last 24 hours obsessing over vintage suits. Online. I know the dangers, but I feel like this is the only way. And since I've made my decisions, I thought I'd share some of my faves that are all (as far as I know) still up for grabs.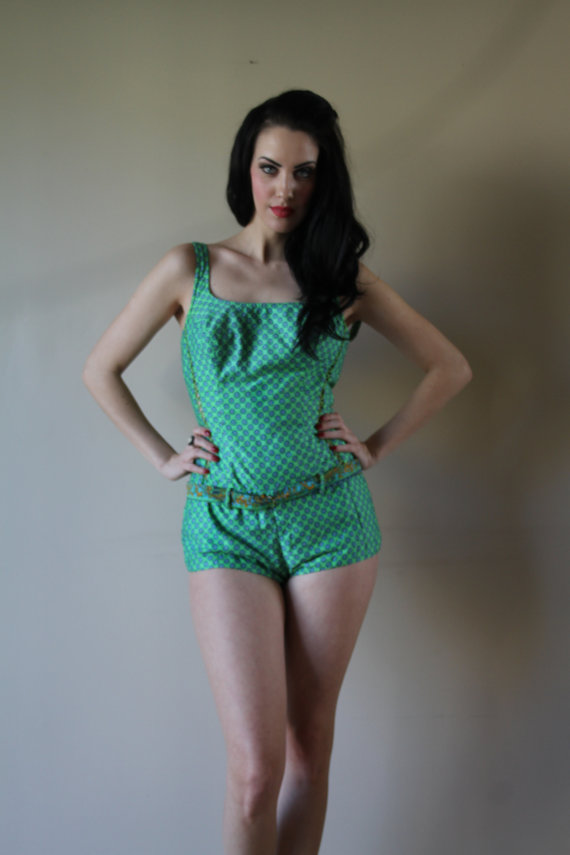 This Bond-girl bather is from Closet Case Vintage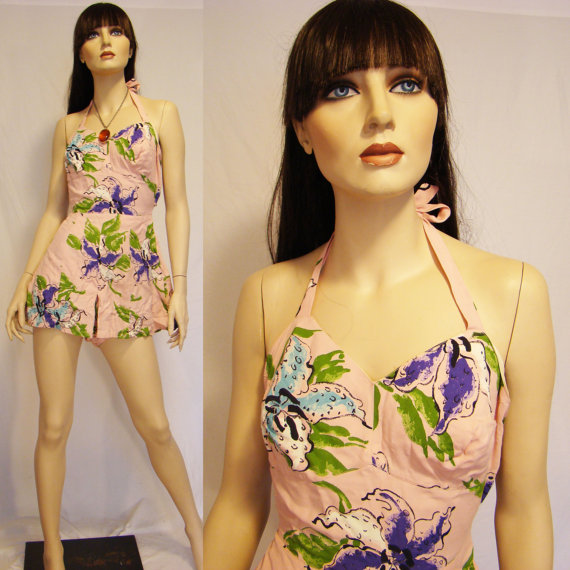 This is a mint condish suit from the 1940s. Still has the tags. Also has all my measurements down to a T, except in the bust, where it's a thousand times too big. Someone should get this. It's the perfect suit. Careless Darlin'.
Sorry about your luck on this guy. He's mine. So is the following…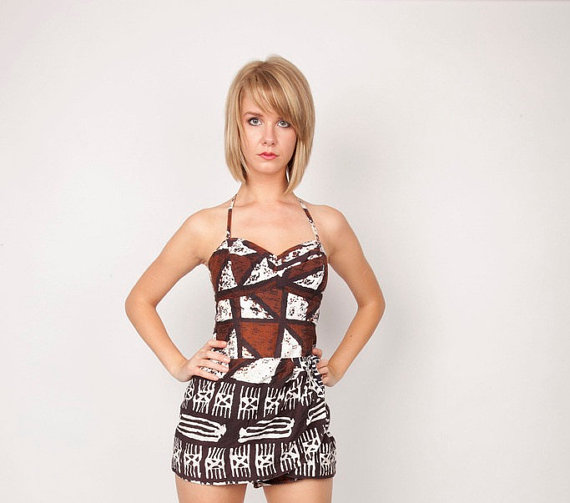 What? So I bought two! They were crazy affordable! And since I had already decided to cough up the cash for the 40s suit (before I read the full measurements and that idea went bust, no pun intended), it was almost like I was SAVING money by buying these two. PS – if you or your children need a math tutor, I think I've proven my worth with that equation.
Anyway, there are still a handful of good suits and beautiful everything else at Aiseirigh Vintage.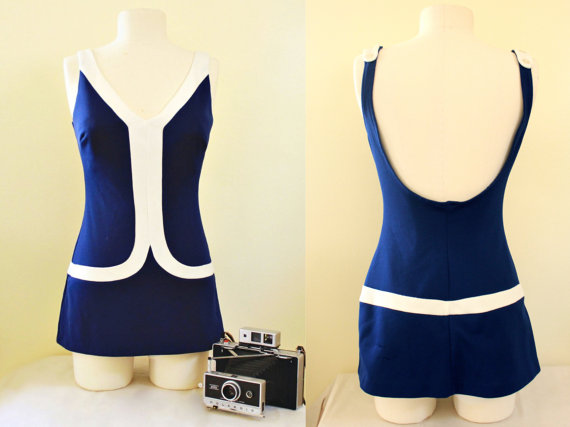 Nautical Nelly, ahoy! I almost bought this one in the dead of night last night but they don't have Canadian shipping listed and no one responded before I freaked out and bought the other two. If you're interested, I'll let you know (as soon as I hear) if this suit can come north from Your Bird.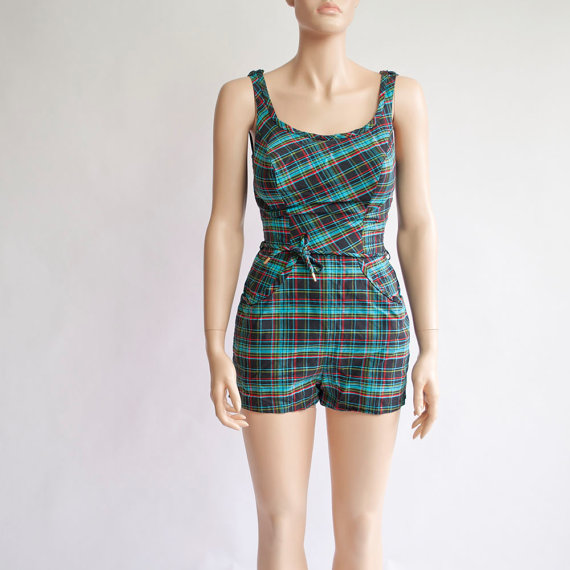 This was actually my number one, and the suit that started me looking for suits again, but it's about an inch too small in length, which kills me. This is 100% what I want. You too? Oh good! Head over to Ginger Root Vintage.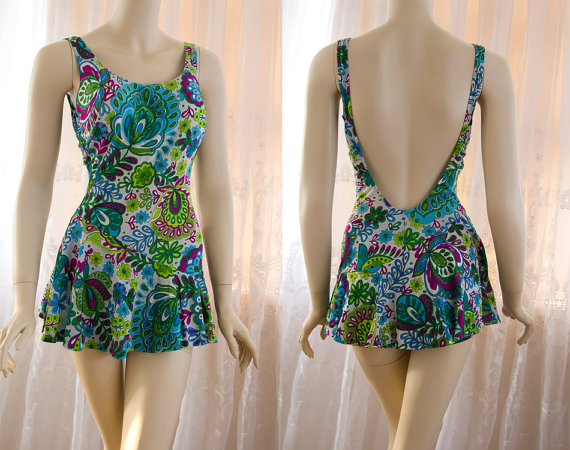 Sartorial Splendor. Because you love psychdelics.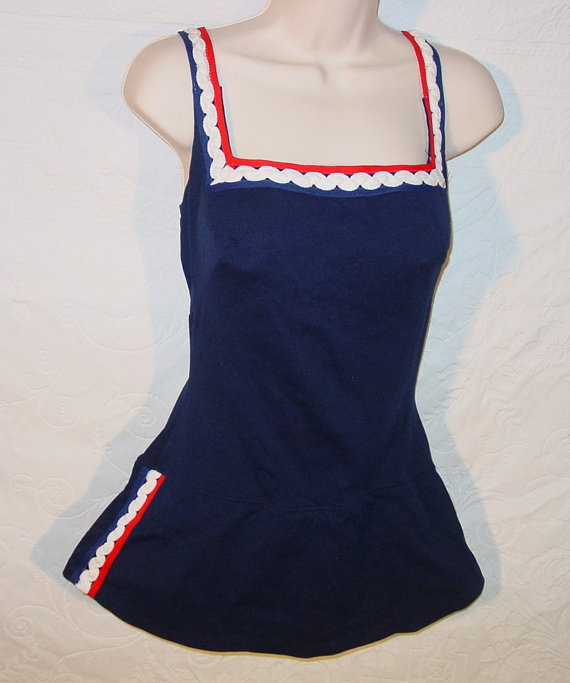 All you need is a baton (or a trident seeing as we're talking water here) and you're in business. From Retro Glamour.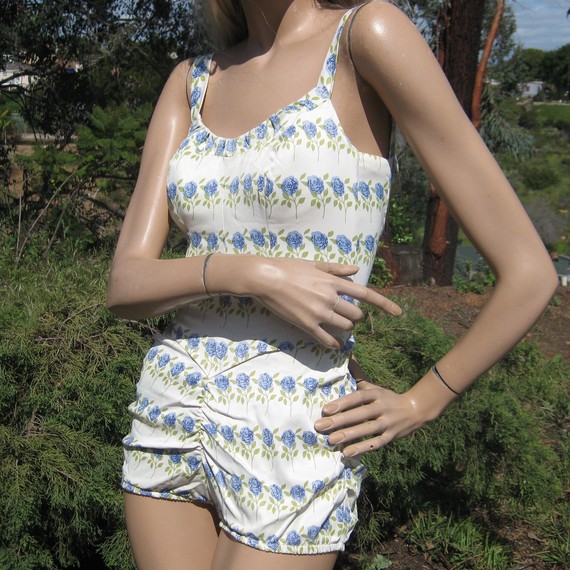 Hillbilly Filly will set you up to be the sweetest cowgirl on the ranch. You can swim in a lagoon-y pool like the one Hayley Mills did in The Parent Trap. That's where I imagine this suit.
And finally, this one from Owlhurst Loft. Red. Smoking. Swingy.
Go forth and get summered!
Read more →