I hope you don't get bored easily because there might be a lot of the same old, same old on here over the next couple weeks. I'm trying to manage pre-show stress levels by making loads of a dozen or so of my easier-to-put-together items for City of Craft and then working on a smaller selection of one-off stuff like custom guitar straps, painted cuffs, more elaborate bags, etc. in the last couple weeks beforehand.
In the past, I've tried to make one or two of every single thing I do which usually results in my head spinning off my shoulders and a table full of items I might consider overwhelming if I were on the other side of it. Kind of like Pinterest, or a menu with too many options. Those can be paralyzing. Sometimes, as nice as all the choices are, you just need a simple "STEAK OR PASTA?" Hopefully this will help things look more streamlined and result in an-easier-to-browse booth.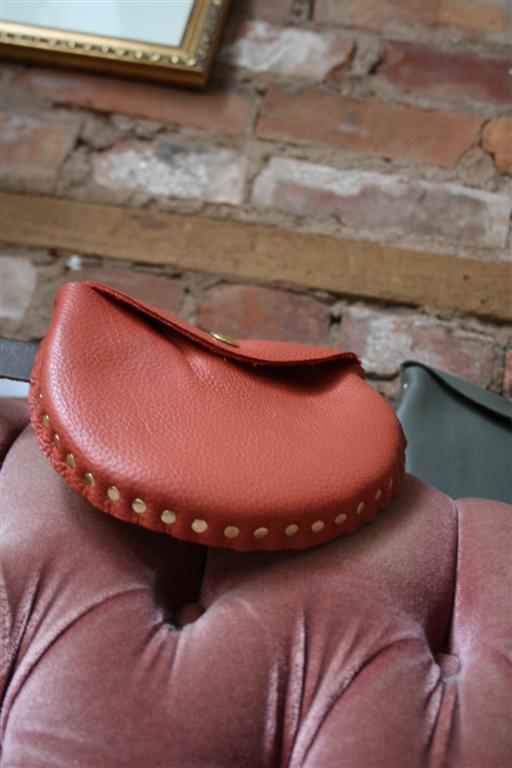 Lots and lots of canteen belts! Also a couple more purses…
Mmmmmmm they look like giant Smarties. Each one is riveted with brass or steel rivets and hardware. Bridle leather straps.
All right. Enjoy your Friday. Don't forget to fill your weekly CanCon requirements by going to see this guy at the Lincoln Alexander Centre at 7pm and then this guy at The Studio Theatre at 9. Wheeeeeeeeeeee!
Read more →