Here comes the home stretch on the Casbah paintings.  I fully mangled one of the big ones this past week and had to start over. It would be a huge pain if I didn't love the way the new one is turning out.
I'll post them all here when they're ready to roll.  In the meantime, the Basset Bustle took place up at the SPCA today. Sean (sporting a new summer haircut) got slobbed on by a bunch of dogs…
…and we brought a new foster dog home!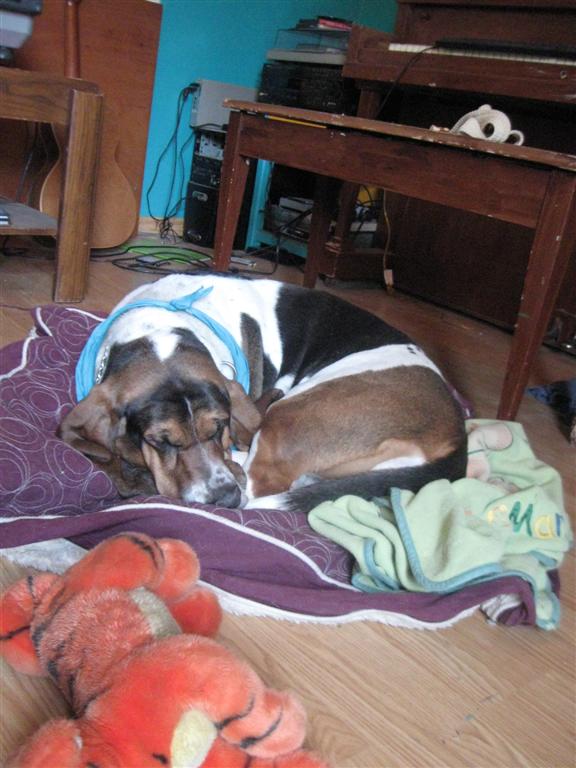 This is Pepper and she is the sweetest hound. If you want to adopt her, go here to fill out an application.  She  is:
– A very good walker – no pulling and can trot around town all day.
– Totally sociable with other dogs and people.
– Housebroken.
– Not at all chewy or destructive.
– So cute. Her ears are a mile long and her face is so scrunched and jowl-y.
– Affectionate. She is waggy and follows me around the house.
Read more →